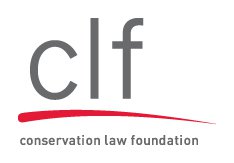 Conservation Law Foundation (CLF) announced a historic settlement agreement today in its lawsuit against the owners and operators of Central Landfill in Johnston, Rhode Island. In December 2013, CLF filed a Clean Air Act suit against the Rhode Island Resource Recovery Corporation (RIRRC), Broadrock Gas Services, LLC (BGS), and Rhode Island LFG Genco, LLC (RILG). RIRRC owns Central Landfill, BGS operates the gas collection system, and RILG uses the gas to fuel their electricity-generating facilities located next to the landfill. CLF's suit alleged that the gas generated at the landfill was being inadequately collected or destroyed and that the landfill's owner and operators failed to obtain the legally-required operating permit since 1997.
"Landfills produce gases that must be controlled in order to avoid risks to the health and wellbeing of surrounding communities," said CLF attorney Max Greene. "Today's agreement goes a long way toward enhancing gas generation and collection at Central Landfill in Johnston. By harnessing the gas for electricity generation and preventing it from escaping into the atmosphere, we protect our neighborhoods for generations to come."
Under the settlement, RIRRC, BGS and RILG will hire an engineering firm to perform an assessment and recommend projects that will enhance gas generation and the performance of the collection system. The engineering firm also will examine and recommend improvements to an existing network of ambient-air monitors that test for hydrogen sulfide, a landfill-gas component, in the surrounding neighborhoods. The parties will evaluate these recommendations and undertake such projects.
In addition, for the first time, the Rhode Island Department of Environmental Management intends to issue a single Clean Air Act operating permit to govern the landfill.
"The issuance of a single operating permit covering the entire landfill is deeply important," continued Greene. "Judges have called this type of permit 'a source-specific bible for Clean Air Act compliance.' Now, Central Landfill will finally have this important tool."
[From a press release]
CLF announces historic settlement on Johnston Landfill

,