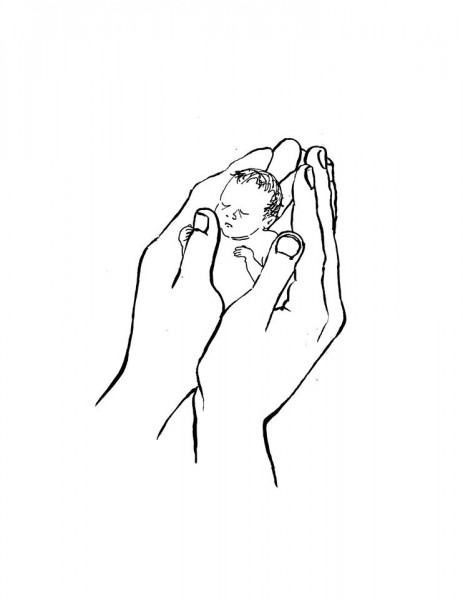 I had come to Slater Mill to hear a discussion about whether or not to have children in a world threatened by the dystopia of climate change. Conceivable Future is a project that asks, "How is climate change affecting your reproductive and/or child-rearing decisions – whether to have children, how to raise them if you do, and what to do if you don't?"
The idea was launched by Meghan Kallman, a frequent contributor to RI Future, and Josephine Saxton Ferorelli back in November. It is described as "a woman-led network of Americans bringing awareness to the threat climate change poses to childbearing."
Conceivable Future house parties, attended by both men and women, discuss their thoughts in an open and safe space, and if interested, record video testimonials about their thoughts concerning reproduction and climate change. There have been house parties in Chicago and New Hampshire previous to the one I found myself at in Pawtucket. More are planned for the future.
Many of the thoughts expressed by the eight young people gathered in a circle of chairs were private and sometimes difficult to express. I decided early on that I could not, in good conscience, report on the specifics of what was said. Some people seemed to be thinking aloud, rather than delivering well thought out answers. I had intended to observe and listen, but when Josephine asked if there was anyone in attendance who was already a parent, I found that I was the only one. I am twice the age of most here, my oldest daughter is their age.
I found myself explaining the doubts and fears I had entertained when my wife and I decided to have children over a quarter century ago. I didn't grow up with the specter of cataclysmic climate change. I had grown up under the threat of nuclear war, an idea that now seems quaint and old fashioned.
Having children is not a decision I have ever regretted. But I do recognize the selfishness of bringing my own biological children into the world: as one of the women in attendance pointed out, there are so many children in the world who need parents, why make new ones? Yet even as I understand the logic and the concerns, many of us have a deep yearning to become biological parents. For many, it is tied to our concept of what makes us human. Of course, there are many who do not feel this way. The beauty of Conceivable Future is that this isn't about judging the choices and desires of others, but of understanding.
Every parent who follows the news will wonder, "What kind of world am I bringing my children into?" The Conceivable Future manifesto states this idea as, "Throughout history we have always had to think about what sorts of lives our children would live; that's what it means to be a parent. This is our time and climate change— and its consequences— is our struggle."
Right now, there is no political will to battle climate change. Our politicians continue to support the fossil fuel industry that is literally killing our planet. The conversations and video testimonies that the Conceivable Future project is facilitating is an attempt to "build moral power and solidarity" with the ultimate goal of demanding, "an end to all US fossil fuel subsidies."
If our species can somehow bring positive action towards solving the problem of encroaching ecocide, perhaps the future won't seem so bleak and the stakes won't seem as high. Until then, the Conceivable Future project offers a possible space to share our hopes and fears.
The Conceivable Future project will soon be launching a full website, with video testimonials and a more complete idea as to what the project is and what it hopes to accomplish.
In the video, co-founder Meghan Kallman reads the Conceivable Future manifesto.
Conceivable Future: Will climate change impact your reproductive decisions?

,