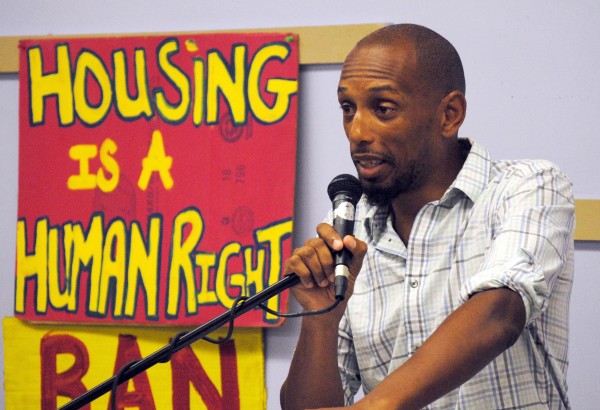 On Friday evening the Behind the Walls committee at Direct Action for Rights and Equality (DARE) hosted the launch party for their Fair Housing campaign, which will challenge Providence Public Housing Authority (PHA) policies that uniformly exclude applicants based on past arrests and convictions.
The proposed policy would prohibit denial based on misdemeanors and arrests, protect applicants from long "look back" periods into their records, and would create a panel to review the qualifications of applicants with records. The Behind the Walls committee plans to present their proposed policy to the Housing Authority in the coming weeks. PHA Board member and city councilwoman Mary Kay Harris has written an official letter of endorsement for the campaign.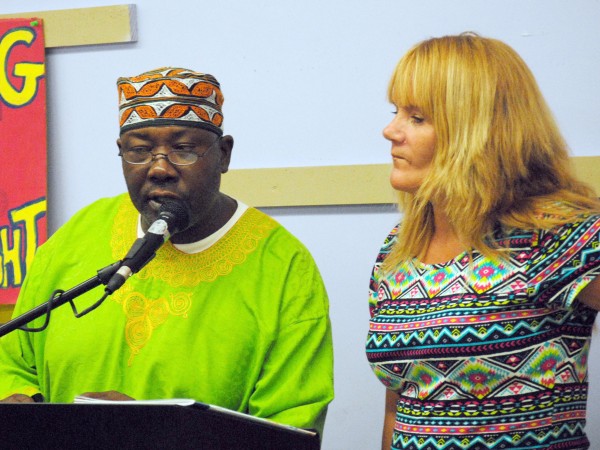 "Too many people have been denied a safe and stable home with their family because of something they did 10 or more years ago," said John Prince, campaign organizer with Behind the Walls, in a statement. "Sometimes parents can't go back and live with their kids because of an arrest, when they were never even convicted of the crime. That's just wrong."
According to Behind the Walls, "In 2014, 61 percent of all PHA denials were due to criminal record, and fewer than 1 percent of appeals were successful. Each year 1400 people are released from the ACI to Providence, 48 percent of which will return in their first 3 years home."
"The idea that rehabilitation can work without a path to reintegration back into the community is a cruel and fraudulent hoax. One crucial way to help an individual return successfully to the community is to provide access to public housing," said Judge Fortunato in a statement.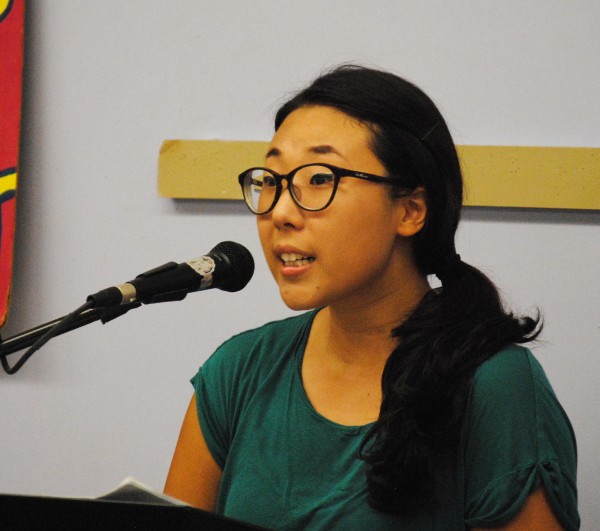 The launch event included soul food, spoken word performances by local poets including Franny Choi, Vatic Kuumbal and others. State Representatives Aaron Regunberg and Edith Ajello were in attendance as were Providence City Council Members Kevin Jackson and Mary Kay Harris.
Community members also celebrated the launch of the national community-driven report "Who Pays: The True Cost of Incarceration on Families" by the Ella Baker Center. John Prince, along with Sheila Wilhelm, were two members of DARE who traveled to Center in Oakland California to help develop the report. The report found that:
People with convictions are saddled with copious fees, fines, and debt at the same time that their economic opportunities are diminished, resulting in a lack of economic stability and mobility. 48 percent of families in our survey overall were unable to afford the costs associated with a conviction, while among poor families (making less than $15,000 per year), 58 percent were unable to afford these costs. Sixty-seven percent of formerly incarcerated individuals associated with our survey were still unemployed or underemployed five years after their release.

Many families lose income when a family member is removed from household wage earning and struggle to meet basic needs while paying fees, supporting their loved one financially, and bearing the costs of keeping in touch. Nearly 2 in 3 families (65 percent) with an incarcerated member were unable to meet their family's basic needs. 49 percent struggled with meeting basic food needs and 48 percent had trouble meeting basic housing needs because of the financial costs of having an incarcerated loved one.

Women bear the brunt of the costs—both financial and emotional—of their loved one's incarceration. In 63 percent of cases, family members on the outside were primarily responsible for court-related costs associated with conviction. Of the family members primarily responsible for these costs, 83 percent were women. In addition, families incur large sums of debt due to their experience with incarceration. Across respondents of all income brackets, the average debt incurred for court-related fines and fees alone was $13,607, almost one year's entire annual income for respondents who earn less than $15,000 per year.

Despite their often-limited resources, families are the primary resource for housing, employment, and health needs of their formerly incarcerated loved ones, filling the gaps left by diminishing budgets for reentry services. Two-thirds (67 percent) of respondents' families helped them find housing. Nearly one in five families (18 percent) involved in our survey faced eviction, were denied housing, or did not qualify for public housing once their formerly incarcerated family member returned. Reentry programs, nonprofits, and faith-based organizations combined did not provide housing and other support at the levels that families did.

Incarceration damages familial relationships and stability by separating people from their support systems, disrupting continuity of families, and causing lifelong health impacts that impede families from thriving. The high cost of maintaining contact with incarcerated family members led more than one in three families (34 percent) into debt to pay for phone calls and visits alone. Family members who were not able to talk or visit with their loved ones regularly were much more likely to report experiencing negative health impacts related to a family member's incarceration.

The stigma, isolation, and trauma associated with incarceration have direct impacts across families and communities. Of the people surveyed, about one in every two formerly incarcerated persons and one in every two family members experienced negative health impacts related to their own or a loved one's incarceration. Families, including their incarcerated loved ones, frequently reported Post-Traumatic Stress Disorder, nightmares, hopelessness, depression, and anxiety. Yet families have little institutional support for healing this trauma and becoming emotionally and financially stable during and post incarceration.
The report suggested three critical reforms:
Restructuring and Reinvesting: Following the lead of states like California, all states need to restructure their policies to reduce the number of people in jails and prisons and the sentences they serve. The money saved from reducing incarceration rates should be used instead to reinvest in services that work, such as substance abuse programs and stable housing, which have proven to reduce recidivism rates. Additionally, sentencing needs to shift focus to accountability, safety, and healing the people involved rather than punishing those convicted of crimes.

Removing Barriers: Upon release, formerly incarcerated individuals face significant barriers accessing critical resources like housing and employment that they need to survive and move forward. Many are denied public benefits like food stamps and most are unable to pursue training or education that would provide improved opportunities for the future. Families also suffer under these restrictions and risk losing support as a result of their loved one's conviction. These barriers must be removed in order to help individuals have a chance at success, particularly the many substantial financial obligations that devastate individuals and their families. On the flip side, when incarcerated people maintain contact with their family members on the outside, their likelihood of successful reunification and reentry increases, and their chances of recidivating are reduced. For most families the cost of maintaining contact is too great to bear and must be lowered if families are to stay intact. Removing cost and other barriers to contact is essential.

Restoring Opportunities: Focusing energy on investing and supporting formerly incarcerated individuals, their families, and the communities from which they come can restore their opportunities for a brighter future and the ability to participate in society at large. Savings from criminal justice reforms should be combined with general budget allocations and invested in job training and subsidized employment services, for example, to provide the foundation necessary to help individuals and their families succeed prior to system involvement and upon reentry.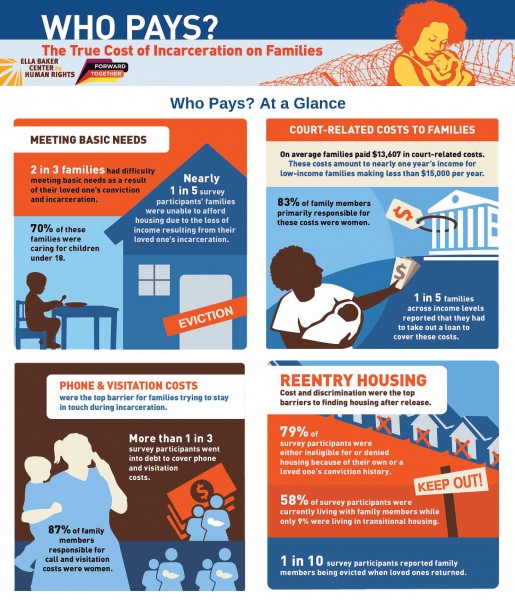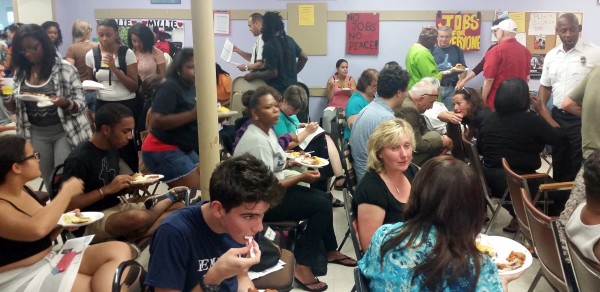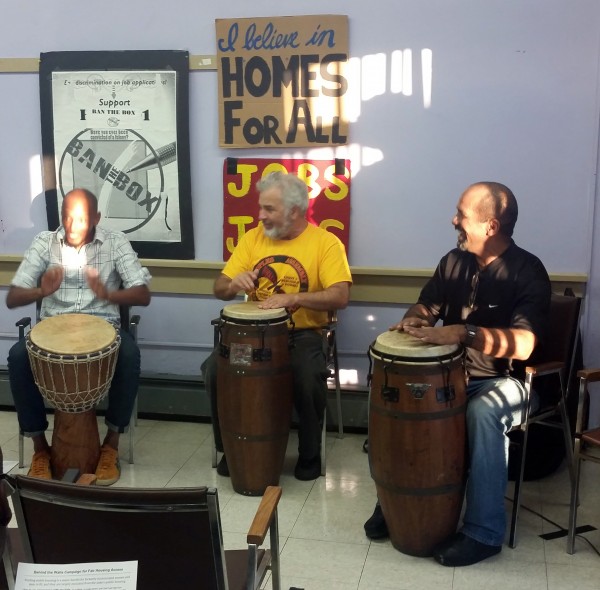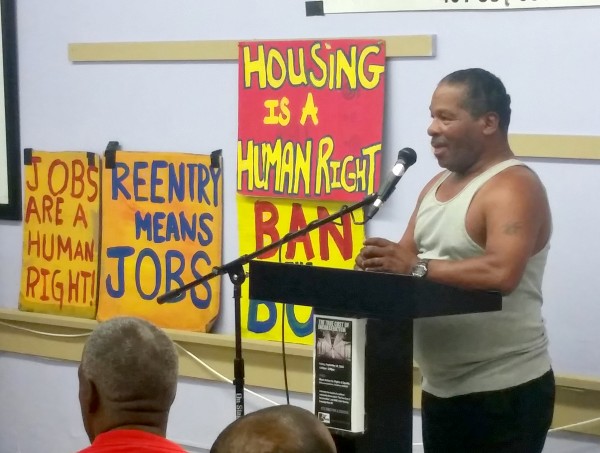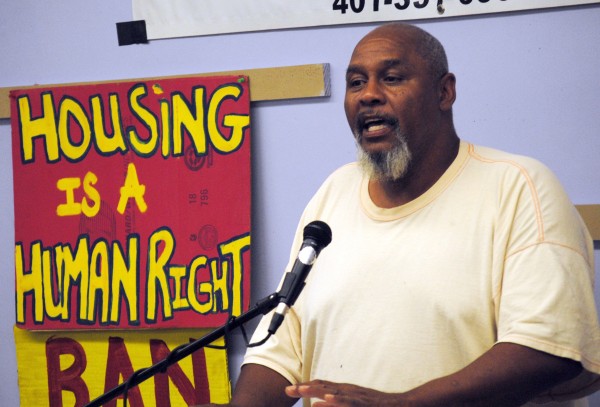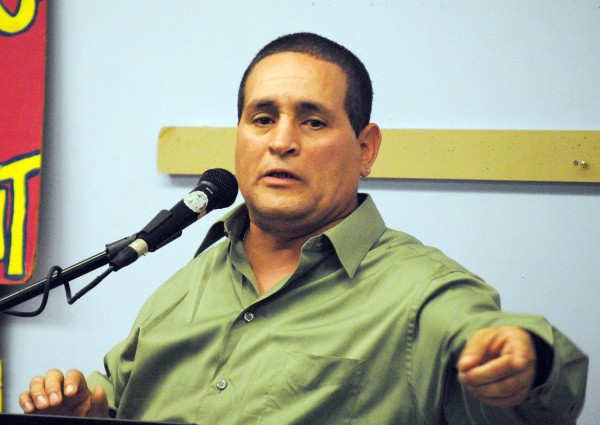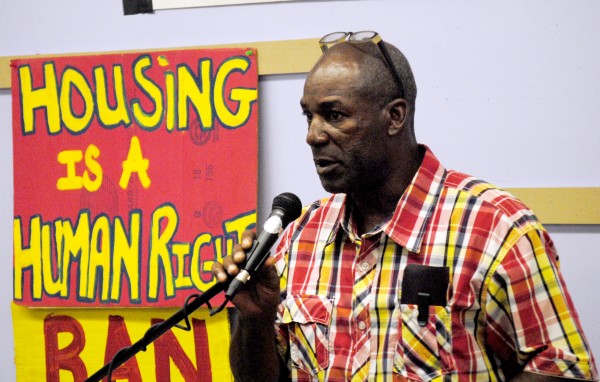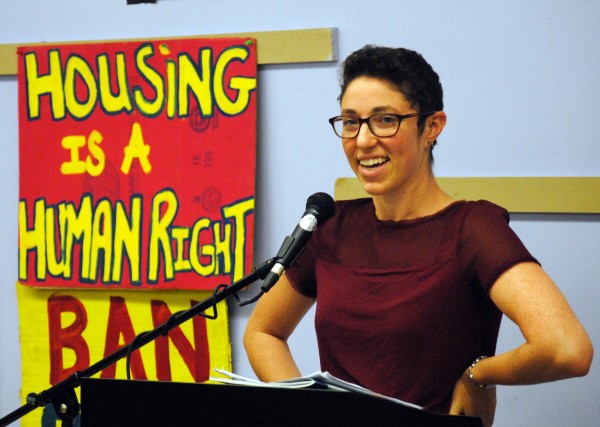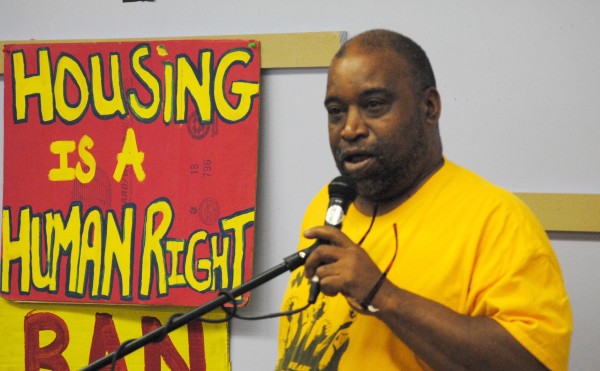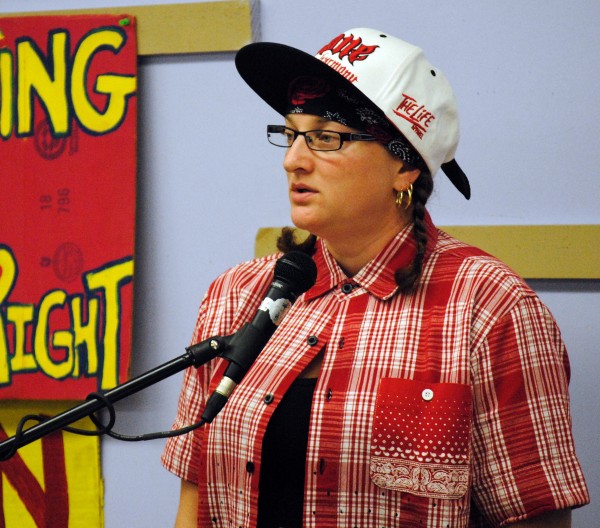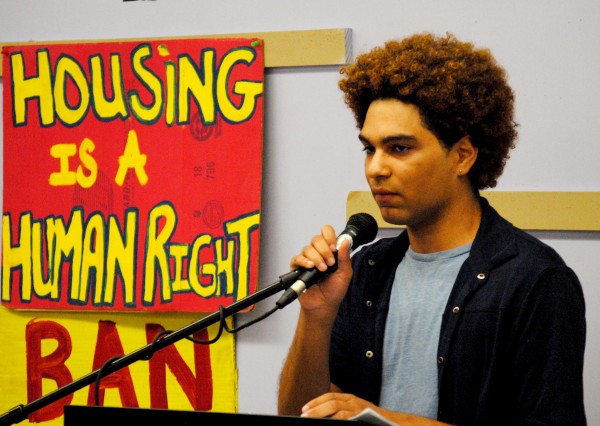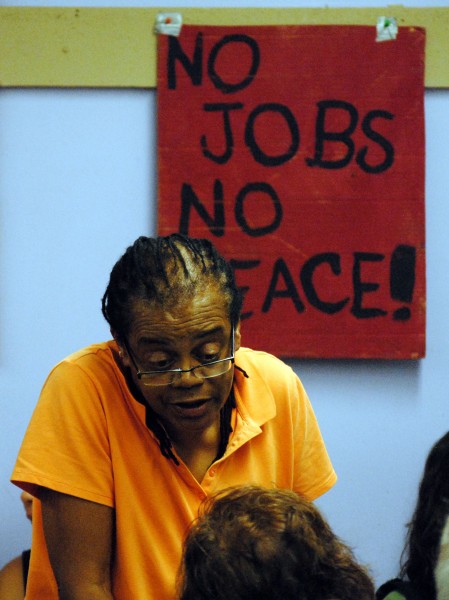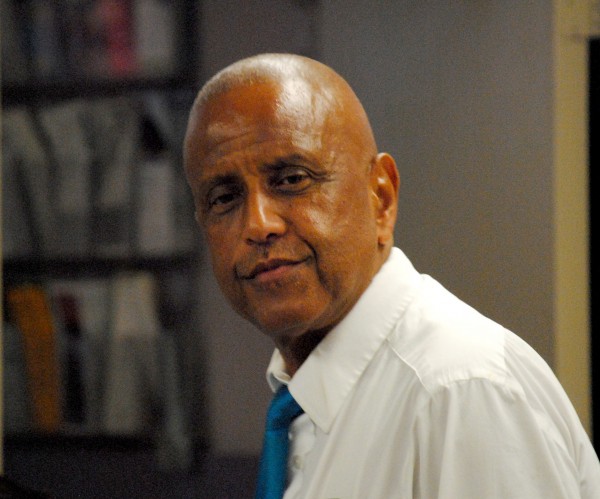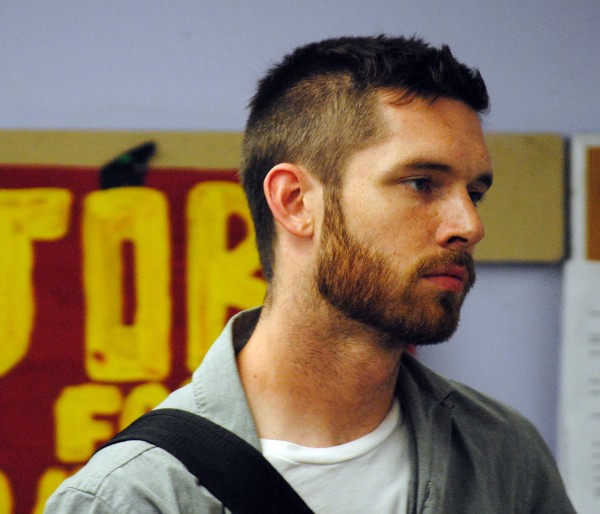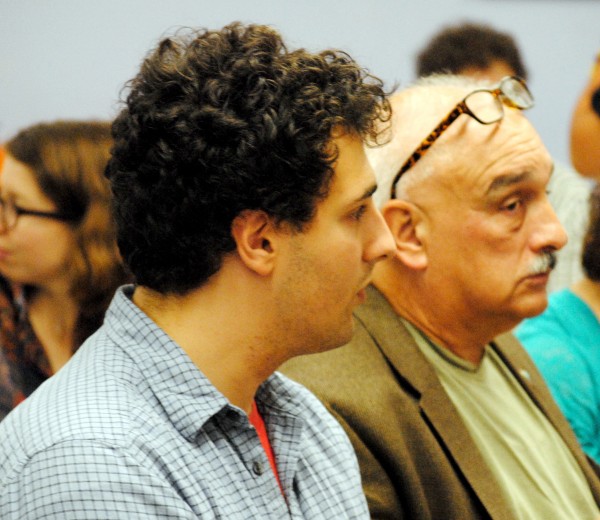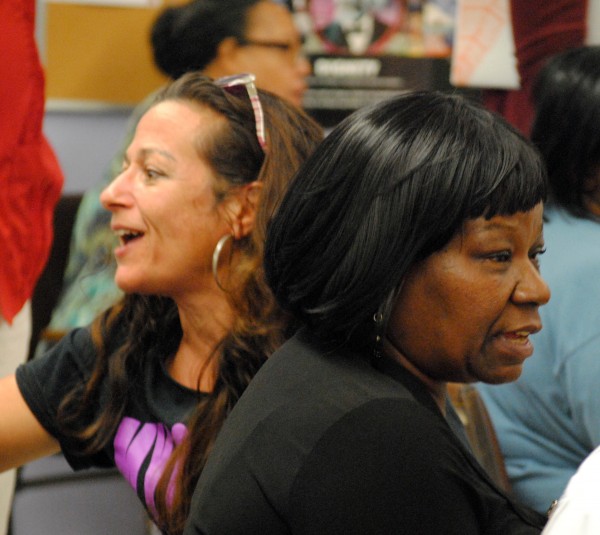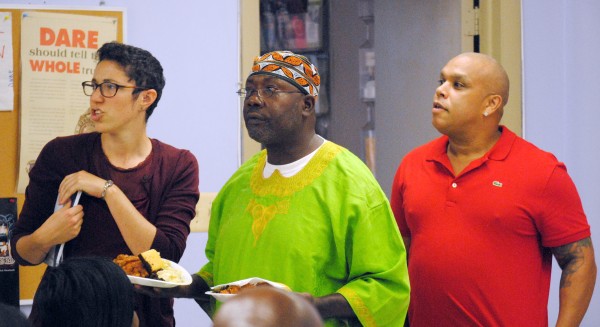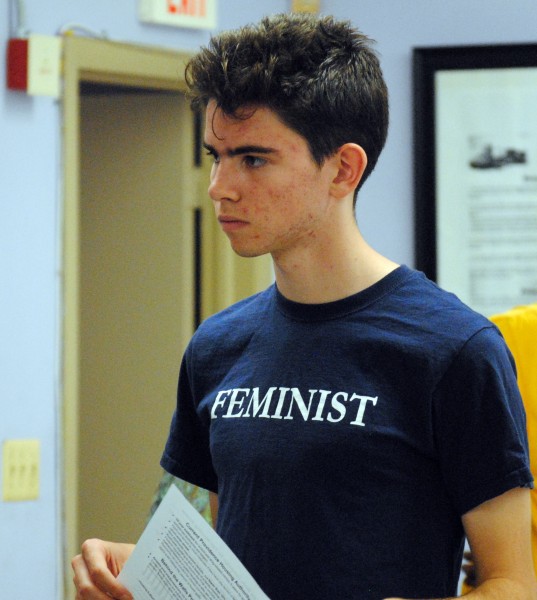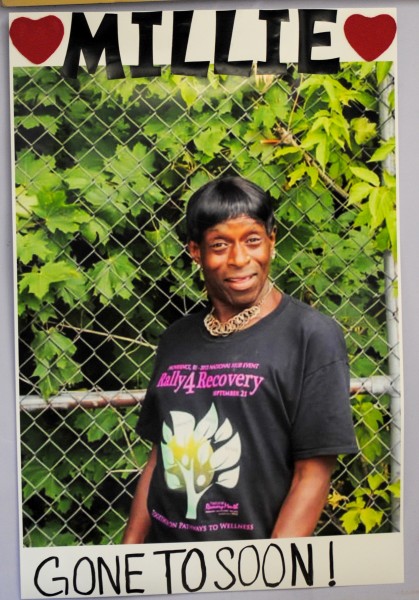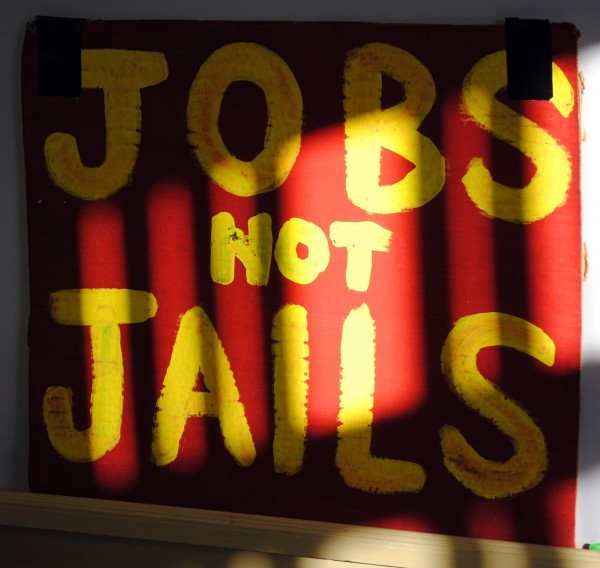 DARE challenges PVD Public Housing Authority on inmates' right to fair housing

,