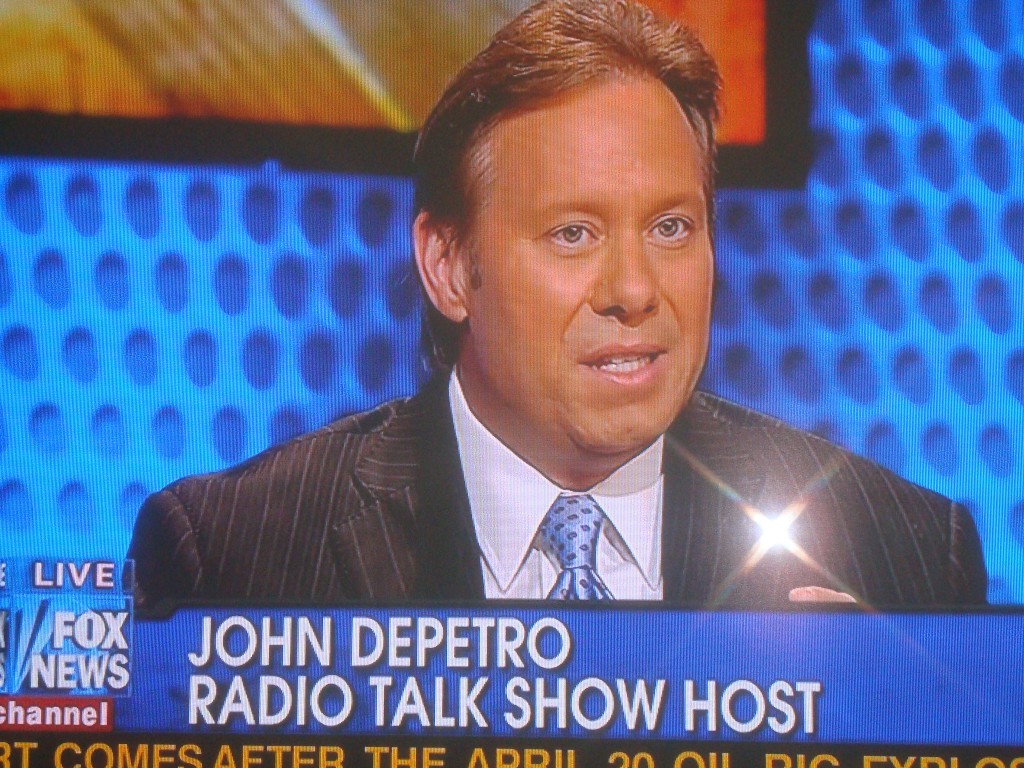 The Providence American is a monthly newspaper that covers news of interest to "the Greater Rhode Island and Southeastern Massachusetts communities of color" and in its most recent issue, editor-in-chief Peter Wells ran an op-ed accusing WPRO radio host John DePetro of being "on a campaign to spread unwarranted panic, terror, fear, and paranoia among the citizens of RI about Liberians and Nigerians residing in our state."
The writer describes tuning into The John DePetro Show and listening to a discussion about Ebola. DePetro's reports, according to the writer, were "inaccurate and rumor-based." DePetro suggested that "restrictions be placed on the movement of Liberians coming into RI."
I have written many times in the past about DePetro's lurid, misanthropic and hateful rhetoric. The radio host is an embarrassment to WPRO and taints the otherwise fine work being done by WPRO news. Now DePetro is seeking to stigmatize an entire ethnic group here in Rhode Island for ratings and entertainment.
I am beyond being surprised by how low DePetro will go. What does surprise me is the tolerance for DePetro demonstrated by the owners of WPRO who, by providing DePetro a platform for his bile, support racism, misogyny, anti-Semitism, homophobia and intolerance.  WPRO almost single-handedly drags the entire public conversation into the mud, and it's almost entirely the fault of DePetro.
Fortunately, more and more people are starting to speak out against WPRO and DePetro. In doing so, we are affirming the worth and dignity of the people DePetro attempts to dehumanize. The Providence American piece says it well. "John DePetro is NO more a Rhode Islander than any other member of the Liberian community. He needs to realize this and know that his rights as a citizen ends where the rights and liberties of other Rhode Islanders begin, and that includes members of the Liberian community in RI!"
You can read the entire op-ed here: WHO IS THIS JOHN DEPETRO (JOHN DEPETRO RADIO SHOW ON WPRO RADIO) IN RHODE ISLAND?
DePetro = 'unwarranted panic, terror, fear and paranoia'

,