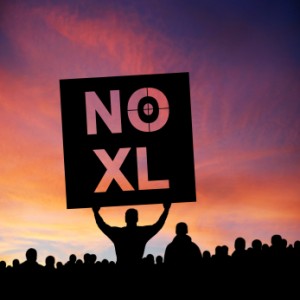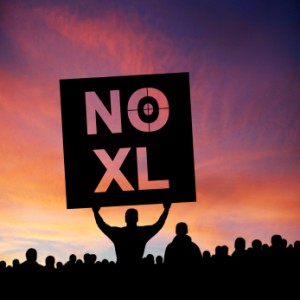 The environmental movement – and the planet it wants to protect – will come to a fork in the road on Feb. 17. Tens of thousands of people will descend on DC to demand that President Obama kill the Keystone Pipeline once and for all. And he might do it. On the other hand, he might not.
In the first instance, activists from around the country will rejoice and be energized to build the environmental movement necessary to win the fight of all our lives. In the latter, the environmental movement will have failed to stop a single project that in and of itself will ensure the release of enough carbon emissions that you can kiss goodbye any hope of preventing the worst climate scenarios [you know, the ones with at least 7 feet of sea level rise and billions dead from drought induced famine, heat waves, disease, and war caused by water scarcity] .  If that were to happen, it would leave the environmental movement in disarray.
February 17th will mark a pivotal moment in the history of the human race, and it is not at all clear which path Obama will point us down. One thing is sure though, the more people who turn out to be heard, the more likely it is that he will do the right thing.
Now, I know it's not easy to go down to Washington. I mean it's hard to cross the Pell Bridge, right?! Well, extraordinary times call for extraordinary measures, and I hope that you will join me and hundreds of other Rhode Islanders on February 17th in the Capitol.
If it makes the decision easier, you can get a round trip bus ticket for just $20.
Feb 17: Protest the Pipeline

,