The First Unitarian Church of Providence unveiled a Black Lives Matter banner Sunday to a crowd of over three hundred church members and invited community members. The church is hanging the banner this month to mark the occasion in March 1965 when hundreds of nonviolent civil-rights activists, led by Martin Luther King, Jr., began a five-day march from Selma, Alabama, to the state capitol in Montgomery to demand voting rights for African Americans.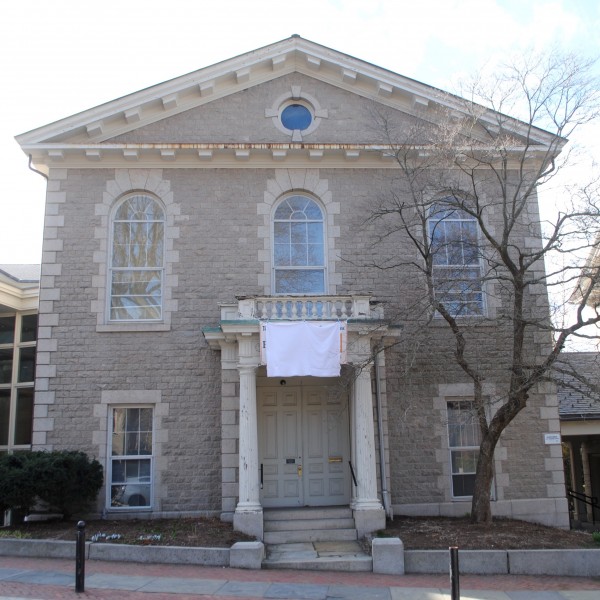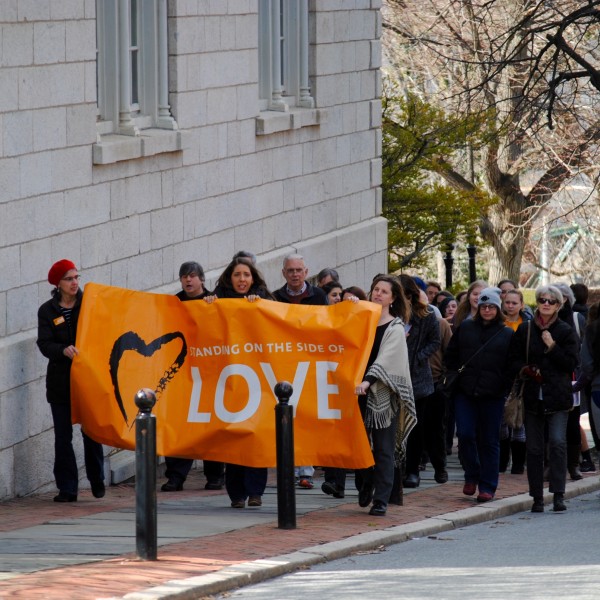 Under the auspices of its Standing on the Side of Love committee, First Unitarian will identify activities in which its members – joined, it hopes, by members of the broader community – can engage to advance this campaign. Such activities could include participating in voter-registration drives, supporting (or opposing) legislation, attending rallies, organizing events to raise awareness and screening relevant films.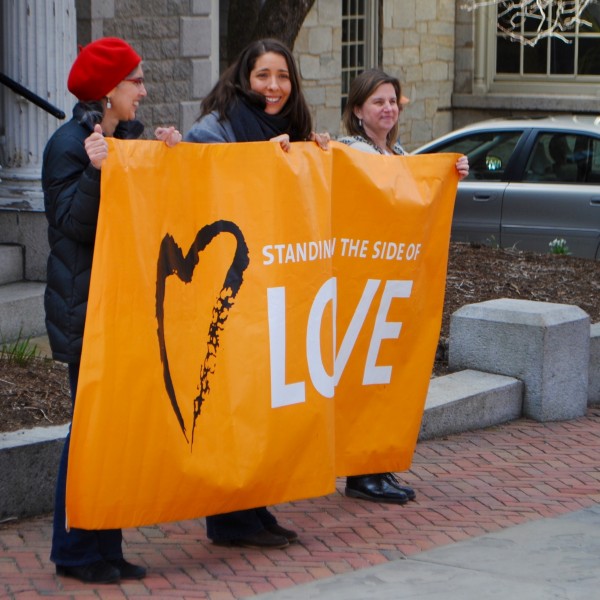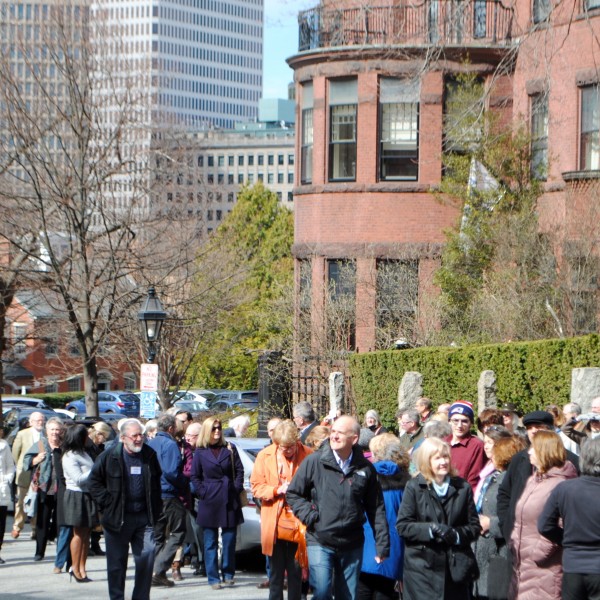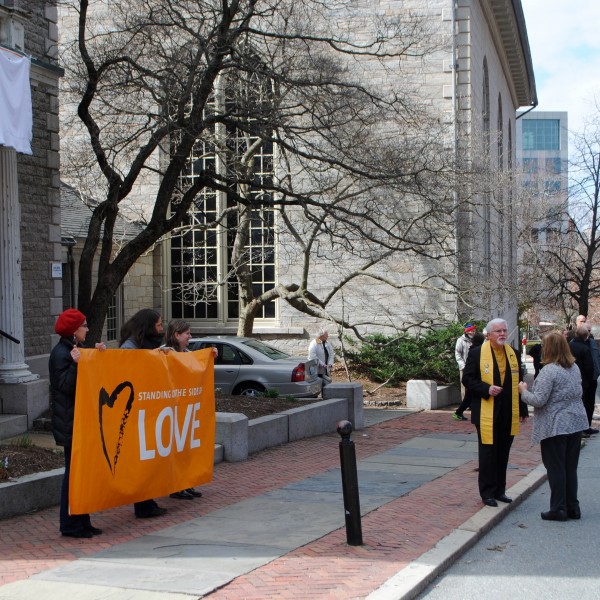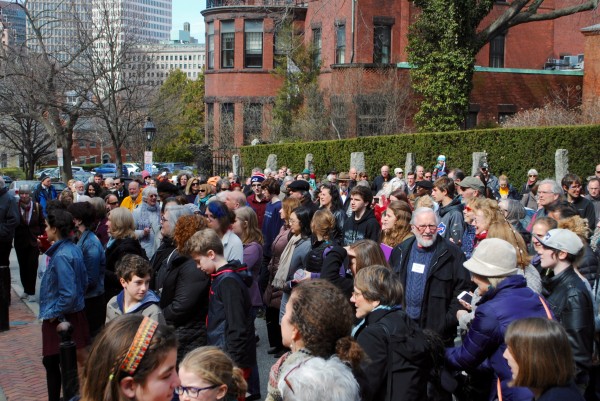 "We are acting in the face of overwhelming evidence that Black people and other people of color are disproportionately harmed and discriminated against by our systems of criminal justice, health care, finance, housing, education and employment," says Reverend Ortman.
"We are also moved to act by our shared agreement," he says, "which compels Universalists to walk together in search of the paths of wisdom, compassion and justice."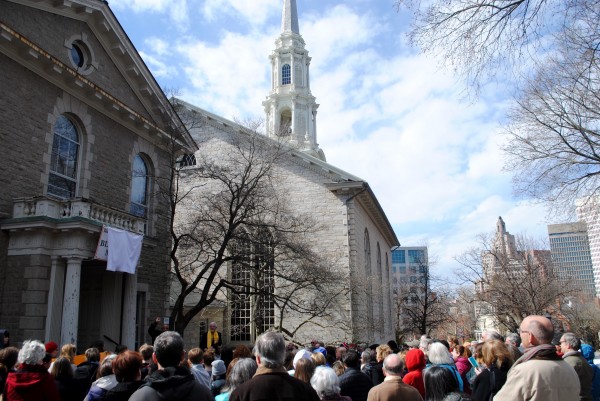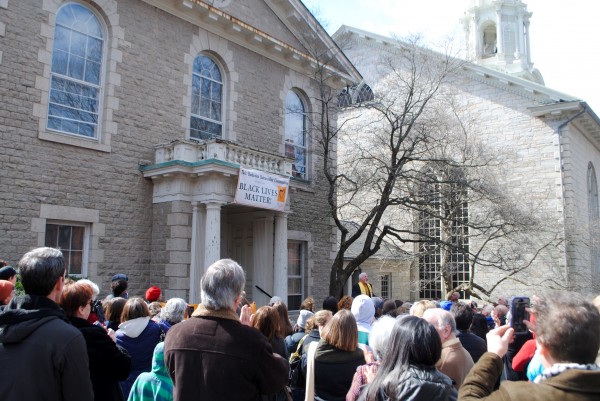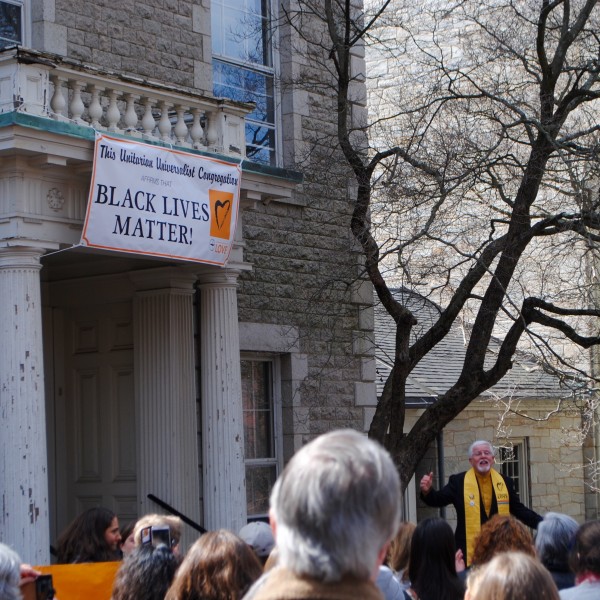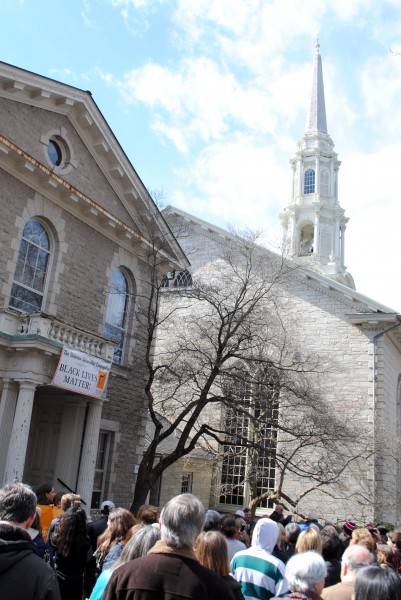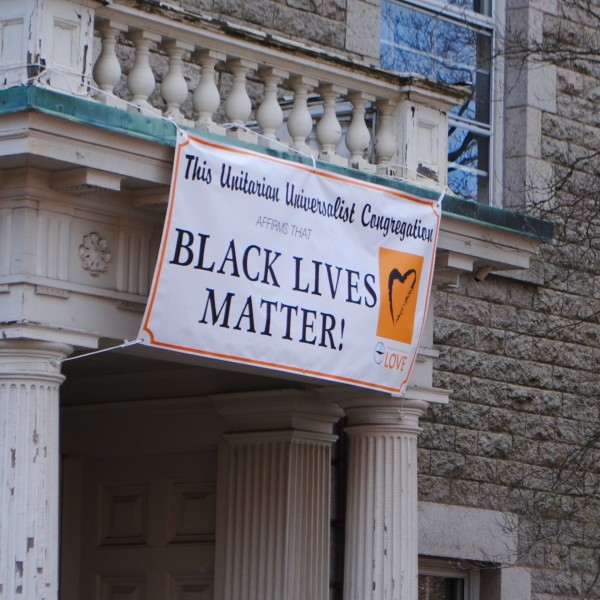 First Unitarian Church of Providence unveils Black Lives Matter banner

,