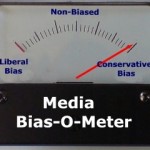 Earlier this week, the Providence Journal reported on the arrests of two suspected drug dealers.
In the first paragraph of that story – typically known as the "lede" among journalists – we learn that one of the suspects "has been collecting government benefits although he allegedly had $29,130 in cash stashed in his apartment and cocaine with a street value of about $140,000."
In the third paragraph, we get more detail about this:
[Detective] Sauro said detectives found out that Mendez receives benefits under the Supplemental Nutritional Assistance Program for low-income people, or SNAP, paid through an Electronic Benefit Transfer debit card – formerly known as food stamps. They notified the Rhode Island Department of Human Services so the DHS could review Mendez's eligibility for SNAP.
Then, in the tenth paragraph, the reader learns what detectives found when they arrested the other suspect:
Detectives arrested Mercado in the driveway of his house and said they took a bag of heroin from his front pants pocket. Inside, they said they found 22 more bags of heroin, a Sig Sauer .223 "assault rifle," a Glock handgun, 152 rounds of ammunition, $9,660 cash and drug paraphernalia.
To review, in the first and third paragraphs we learn that police arrested a suspected drug dealer in possession of food stamps. Not until the tenth paragraph do we learn that police arrested a suspected drug dealer in possession of an assault rifle and a handgun.
I'm not quite sure if this is bad/biased journalism or if the era of austerity/government shrinking has wrought a terrible moral crisis upon the American/RI citizenry but I'm pretty sure it's one or the other.