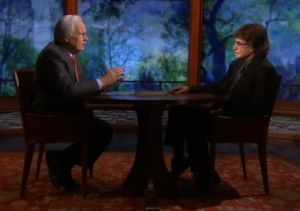 Who is Henry Giroux?
He's a native Rhode Islander who was a public school teacher in Barrington and is now one of the nation's leading progressive thinkers on education and other social issues.
In a wide-ranging interview with Bill Moyers, Giroux, whom Moyers describes as "the son of working class parents in Rhode Island" articulates well what I think it means to be a "progressive" – a term yearning to be defined as RI moves into election mode.
"A citizen is a political and moral agent who in fact has a shared sense of hope and responsibility for others and not just himself or herself," he tells Moyers. "You not only have to have personal freedoms and political freedoms, the right to vote and the freedom the speak, you have to have social freedom … you have to the freedom from want, the freedom from poverty."
The two leading lefties talk about charter schools, pension politics, hedge funds and consumerismizing students, citizens and prisoners. Through a contact at Brown University, he talks of working with a group of radical working class high school students who convinced him that "every working class urban school in the country should put it's resources as much as possible into a debate team."
So if you want to know why the left lacks trust in the charter schools and high stakes tests, or thinks one-sided pension cuts coupled with big, new investments in Wall Street are bad mojo for society … or the bigger, meta-issue of how corporate-controlled capitalism is killing our sense of community, please watch this:
Henry Giroux on consumerizing students, class war and 'Zombie Politics'

,