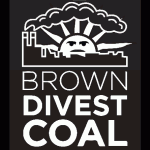 I've been a good boy this year, so before I sign off of work until 2013, I'll throw a couple of wishes out there, pebbles into the pool of human consciousness to see what the ripples bring back, if you will.
1. Let's put the perennial transit crisis to bed. Every year we push a little bit harder and get a little bit closer to fixing RIPTA's broken financing model and giving it enough new revenue to meet its strategic plan of improving and expanding service. We shouldn't have to push this hard. A healthy public transit system can be the difference between a thriving economy and a declining one. It doesn't hurt that it's good for public health, the environment and social justice too. The time for procrastinating on giving the Rhode Island public the access to clean, reliable and affordable transportation that they deserve is over. I wish that our leaders in the Statehouse will pass the Public Transit Investment Act.
2. Brown U, my alma mater, I wish that 2013 will be the year that it divests from the Coal industry. Burning dinosaurs is going the way of the dinosaurs. Coal is not only dirty (the primary source of mercury and also the most carbon intensive fossil fuel), it's a losing investment. However, I'm going to double down on this wish and ask Brown to divest from all fossil fuels. Somebody has to lead the battle against this destructive industry and it's not going to be the bought and paid for pols in Washington, so why not Brown?
Agree? Help this wish come true and sign the petition: http://browndivestcoal.org/
p.s.-Brown will hopefully lead this effort, but it should expand to all the schools with endowments and all other large institutions with investment funds. Divestment was successful in the push to fight apartheid in South Africa. With a little luck and lot of hard work, it can start to turn the tide in the battle that is our climate crisis. We can even do it as individuals. For more on my take on the divestment movement, please see this on Huffington Post.
3. Another no brainer: please reinstate the renewable energy tax credit that ended in 2010. The tax revenue foregone by this 25% credit is more than made up for by the subsequent taxes on the economic activity that is generated through the installation of small scale renewable projects. Let's give a spark to our hurting building trades industry, save homeowners money on their energy costs, and save the planet at the same time.
Ok, I'll stop there, but I wouldn't complain if somehow the folks in Washington started behaving more like publicly elected civil servants and less like teenagers (sorry teenagers).
Merry festivities, my friends!