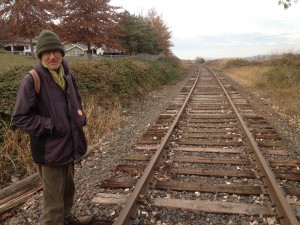 Randy Dolinger turns 60 years old today. He's been homeless pretty much ever since he got out of jail in his early twenties – that's almost 40 years on the streets, and in Randy's case, in the forests.
For the past 20 years, Randy's lived in and around Ashland, Oregon, a tourist town nestled into the mountains that separate Oregon from California. Even in the winter, he sleeps in the woods and his tent was recently mauled by a bear, but he tells me in our interview "people are a much bigger concern than the animals."
You can BUY HIS BOOK here.
Or listen to our interview here: