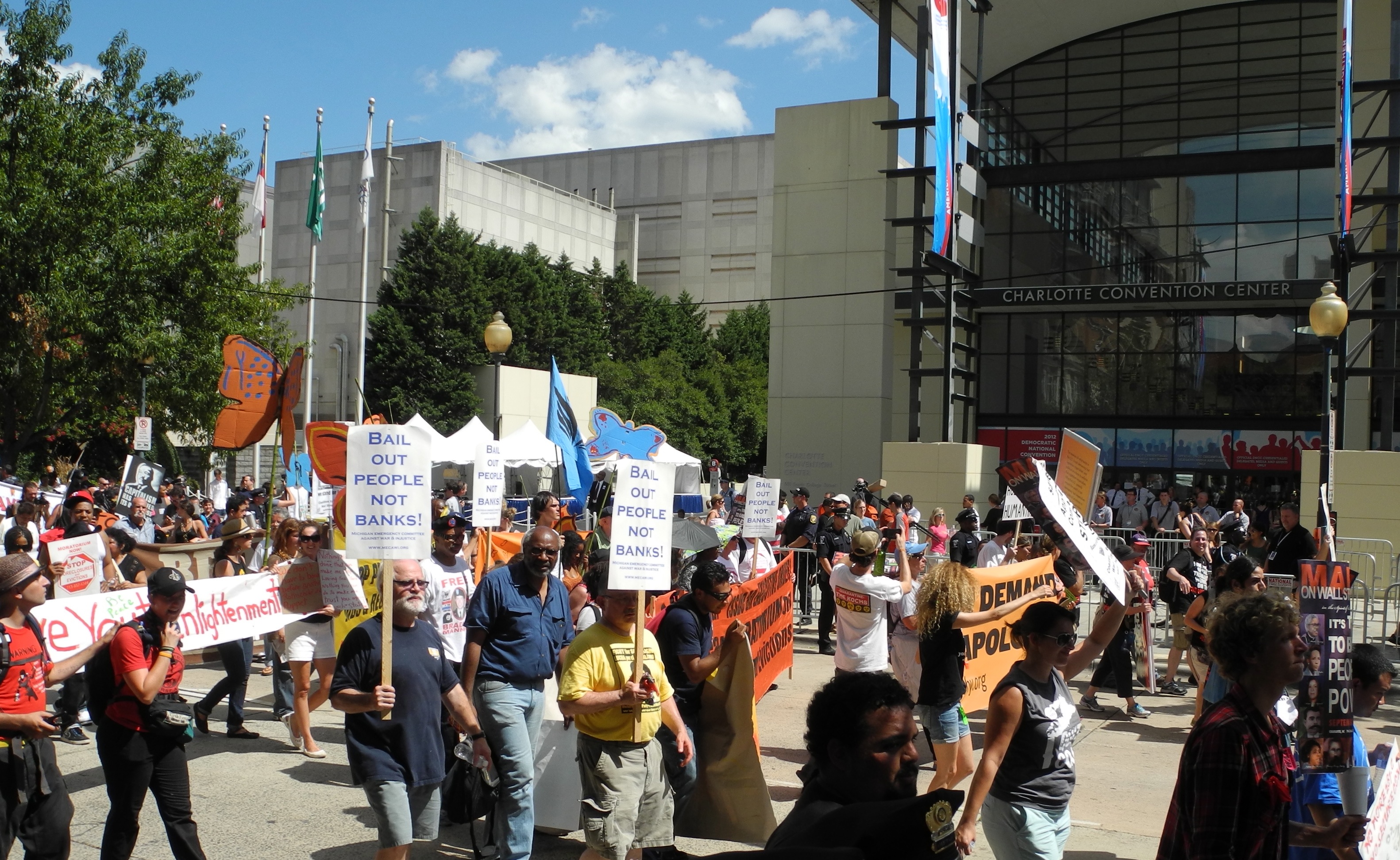 CHARLOTTE, NC — On the eve of the Democratic National Convention, over 800 participants joined in the "Coalition to March on Wall Street South" and took their message to the streets of the city, parading past the Charlotte Convention Center about 2:30 this afternoon. Charlotte is a major financial center, with Bank of America and Duke Energy among the major corporations headquartered here.
In a release, the Coalition (Facebook, Twitter) identified dozens of participating groups, and there were banners and chants across a spectrum of "People power" themes: peace, economic fairness, money for education, justice for immigrants and oppressed peoples, foreclosures, social security, ALEC, and clean energy.
There were chants of "We want housing, not war…we won't take it any more," and "Drone strikes are war crimes…Obama should do prison time." That last came from a group who fielded a spookily accuracy Predator with a 12-foot wingspan. (View photos and video on Flickr)
Marchers were well-organized and peaceful, and the police presence was massive, with steel fencing lining the parade route, and uniformed officers stationed along the route every hundred feet. Motorcycle and bicycle-riding officers bracketed the marchers, and although they all sported fanny packs bristling with zip-tie handcuffs there were no visible confrontations.
Delegates have already begun arriving for the Democratic Convention, which kicks off tomorrow with "CarolinaFest," a public street festival which will feature music, free arts, vendors and exhibits celebrating Charlotte community programs.