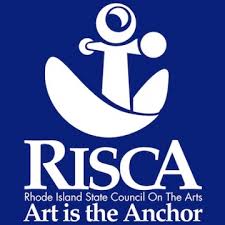 "It was a great evening for the arts," said Randall Rosenbaum, executive director of the Rhode Island Council on the Arts, in an interview about Governor Chafee's State of the State speech last night. Chafee suggested $1 million for the arts as well as a $35 million voter-approved bond earmarked for the arts spending.
Rosenbaum said the money would go towards upkeep, restoration and safety upgrades at some of the many historic and/or aging theaters and galleries around Rhode Island. He mentioned, among others, PPAC, Trinity and the Second Story Theater in Warren. He also pointed out how such spending has a direct and demonstrable effect on the Ocean State economy:
"These investments actually turn into an opportunity to make these arts facilities work better as an economic generator for our state," he said. He said there is $300 to $400 million in direct spending because of the non-profit art industry, not to mention all the additional economic activity that spending generates and that there are some 13,000 artists or people in creative professions in the Ocean State."
Rosenbaum, who celebrates 19 years with the state Council on the Arts next month, said Chafee isn't the first governor in recent memory to offer vociferous support to the arts. Linc Almond, he said, pledged to commit $1 million to art grants and "we got really close to that" securing $965,000 in grants. "During the Carcieri Administration we started a fairly steep decline," he said, funds cut by 40 percent. He applauded Chafee for holding the line during lean years on this program.
You can listen to our entire conversation about how the arts can and does drive the local economy.

'It was a great evening for the arts' - RISCA director Randall Rosenbaum

,