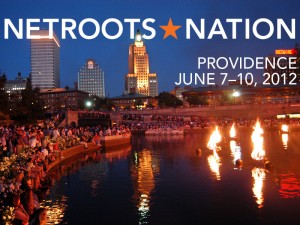 The ultimate Drinking Liberally experience is upon us. As we say "sayonara" to Spring, we're ramping up for Netroots Nation 2012 right here in Providence from June 7 – June 10 and want to be sure all liberal joiners can plan together for the many state specific and national opportunities to engage at the conference and after hours.
So join us next Wednesday May 23 from 7 – 9pm at Wild Colonial to strategize around four consecutive nights of liberal events and bar crawls around Providence.
If you're on a panel for Netroots or coordinating an event, make sure you bring information or a flier to share with the group or post it on the DL Providence Facebook Page!