A new report released by Toxics Action Center, Frontier Group, Environment America and more than a dozen community groups across New England finds that burning gas for electricity is as bad for the climate as coal, or worse.
The report, titled "Natural Gas and Global Warming: A Review of Evidence Finds that Methane Leaks Undercut the Climate Benefits of Gas," shows that older claims that gas has a modest impact on the climate are wrong, as they fail to account for the greenhouse gas effect of methane and high rates of methane leaks from gas infrastructure.
Ben Weilerstein, eastern Massachusetts and Rhode Island organizer with the Toxics Action Center, held a press conference outside the RI State House with Kathy Martley of BASE (Burrillville Against Spectra Expansion). Martley has been fighting the expansion of fracked gas infrastructure in Burrillville for years, and was the woman responsible for getting Governor Gina Raimondo to visit the town to discuss Invenergy's planned $700 million fracked gas and diesel oil burning power plant.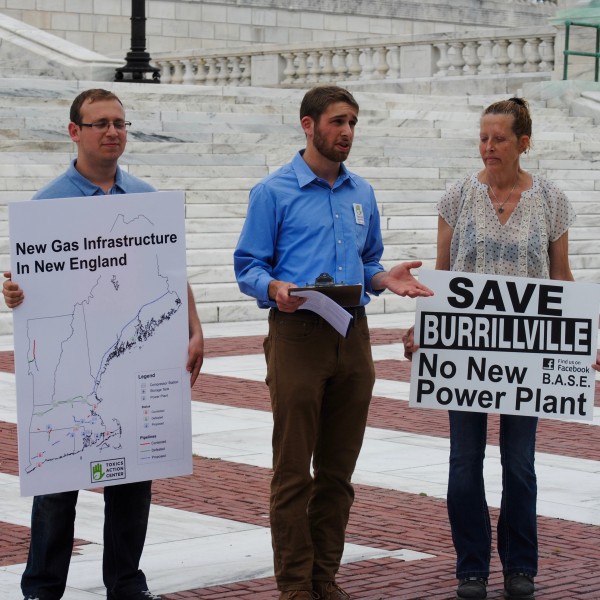 "For years, communities on the frontlines of proposed pipelines, power plants, compressor stations, and LNG terminals have been told by the fossil fuel lobby and politicians that gas is a low-carbon bridge to a clean energy future," said Weilerstein. "Today, it's clearer than ever that this is not the case. New fracked gas infrastructure proposed across the region threatens our climate future, our health, and our neighborhoods. It's time to double down on clean local renewable energy sources right here in New England.
"Methane can leak during every stage of natural gas production – during drilling, processing, and even from the pipeline," said Elizabeth Ridlington of Frontier Group in a statement. Ridlington wrote the report, saying, "Our review of the evidence suggests that these leaks may have an annual global warming impact equivalent of up to 250 coal-fired power plants, enough to nearly or completely offset any other climate benefits of natural gas."
Released simultaneously in seven New England cities and towns today, the report emphasizes that methane is a much more powerful greenhouse gas than carbon dioxide, trapping 86 to 105 times as much heat as CO2 over a 20-year period. Making these findings even more concerning, the report authors found flaws in studies that reported very low rates of methane leakage, finding evidence instead of high rates of methane leaks from gas infrastructure.
Kathy Martley noted that reports like this have been coming out for years, and that it's time for the Governor Gina Raimondo and Rhode Island Senators Sheldon Whitehouse and Jack Reed to read these reports and act. "For health and environmental reasons we need to stop LNG now," said Martley.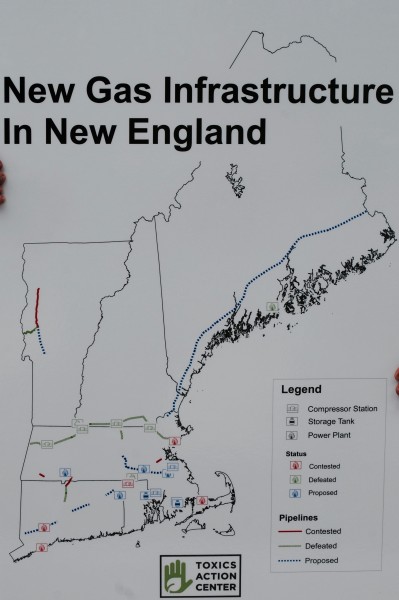 LNG as bad as coal, or worse says new report

,