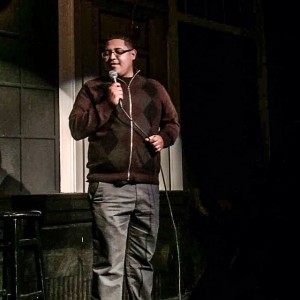 In August 2005, Rui Montilla was my room mate at my dorm at Rhode Island College, where we learned a lot about each other by just sitting around talking and joking. One of the things that helped radicalize my politics and better understand how racism works in America was sitting around joking with him about what it was like to have a Latin American and Portuguese grandmother.
BUY TICKETS FOR HIS PERFORMANCE AT MOHEGAN SUN ON NOVEMBER 18 HERE!
A newlywed and now employed at a local institute of higher education, he brings a unique perspective to a field that has a long and productive history in the state. We sat down and talked about how he feels about performing, the dynamics of being on stage, and developments in the comedy scene created by current events that might impact the future development of comedy in a way social upheaval during the Vietnam War era shaped the careers of Richard Pryor, George Carlin, and the original cast of Saturday Night Live.