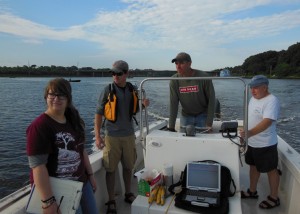 Rampant beach closures are bad for business but Rhode Islanders should be equally concerned with the potential for another fish kill this summer, said Save The Bay Baykeeper Tom Kutcher as he and a team from Brown University took water samples from around the upper Bay to monitor the oxygen levels in the water.
The group calls themselves the Insomniacs, because they used to do their research at night, and their work is critical if the Ocean State is to know when the oxygen levels in Narragansett Bay get low enough to leave millions of fish dead, as happened in 2003 in Greenwich Bay.
"All it will take is a school of blues to chase a school of pogies into a low oxygen zone and trap them there for a few hours and we could see another fish kill," Kutcher said. "The conditions are as bad as they were but we aren't seeing that big signal that gets everyone's attention. Why should we wait for the fish to die? Let's take action."
DEM and URI officials told me the same thing last week.
Beach closures and hypoxia, the scientific term for low oxygen events, are part and parcel of the same environmental problems. They are both fueled by heavy rains, hot weather and stagnant water mixed with high levels of sewage and suburban runoff. Beaches close because of bacteria levels in The Bay are harmful to humans, but some of that same pollution, namely lawn fertilizers and pet poop, also causes rampant underwater plant growth. When those floating plants die, they sink to the bottom and starve Narragansett Bay of oxygen. When Narragansett Bay doesn't have sufficient oxygen – as has been the case this summer – fish die.
David Murray, an environmental science professor from Brown University who leads the Insomniac team, helped design a meticulous monitoring system in order to stave off a disaster like Greenwich Bay experienced in 2003 when more than a million fish died because of low oxygen levels in The Bay.
His group tests 25 different spots on the upper Narragansett Bay – from the Seekonk River to Conimicut Point in Warwick. At each spot they slowly lower a $20,000 piece of equipment from the surface to the bottom. The monitoring machine is attached to a laptop, and it instantly communicates the oxygen levels in the water.
Another group, the Day Trippers, similarly monitors the East Bay. URI and state researchers use semi-permanent buoys to take similar readings in the West Bay and lower Bay. Everyone's research says the same thing: increasingly hypoxic waters pose a major threat to sea life in Narragansett Bay ecosystem, and by extension the Ocean State economy.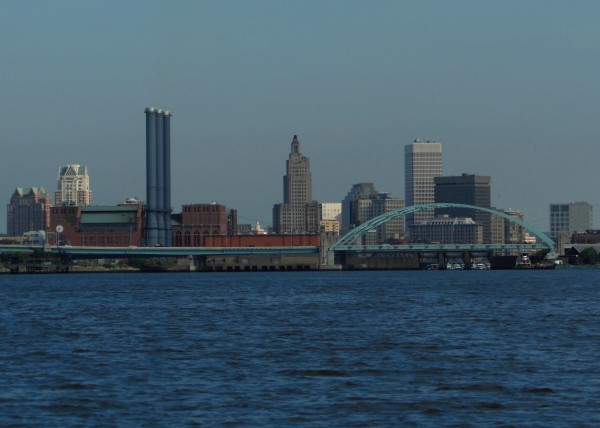 Looking for oxygen in Narragansett Bay

,