A source within the Pawtucket business community has disclosed the other half of the equation that most failed to mention when reporting on Pawtucket Red Sox owner Larry Lucchino's address to the Northern Rhode Island Chamber of Commerce, his alleged efforts, apparently with full support of Pawtucket Mayor Don Grebien, to gentrify the historic communities of color out of the city.
McCoy Stadium has been adjacent to a large swathe of African, Latino, and low-income white renters who live in multi-family housing units for some time. Now Lucchino is courting the business community around the stadium and encouraging them to buy up the properties so to contribute to an "urban renewal" effort that no one asked for or needed until Lucchino came to town.
Gentrification, called a "benign ethnic cleansing" by writer John Strausbaugh, has been going on for several years in Pawtucket. Unless artists and white LGBTQQI people are conscientious and mindful of their impact on a community, these demographics can oftentimes find themselves as the foot-soldiers of the Caucasian invasion Lucchino and Grebien now wish to throw into overdrive with a sports stadium.
It bears mentioning that sports projects, such as the 1996 Atlanta Olympics or the repeated Super Bowls in New Orleans, have contributed to the gentrification of those historic cities of color. It also bears mentioning that Lucchino was recently seen in the entourage of Hillary Clinton at a Boston stop on the campaign trail before the the New Hampshire primaries. Mrs. Clinton and the policies of her husband are considered much to blame for the gentrification of the past two decades, particularly in regards to the anti-poor "Welfare reform" and "tough on crime" legislation that included housing regulations. When I talked with Glen Ford of Black Agenda Report this past summer, he emphasized that capital is eager to reclaim the metropolis and return the communities of color to a pre-World War II status quo, dispersed and marginalized politically and socially in the hinterlands as they were before the Great Migration was shifted into overdrive by the wartime economy under FDR.
At this point, the situation is divided into a rather unfortunate either/or situation. PawSox fans either have to say goodbye to their beloved team, something I get the impression many can handle considering the behavior of Lucchino and company, or they can get behind a renovation project, totally financed by the taxpayers, that will turn McCoy into a bulldozer of communities of color that probably will be far too expensive for these fans to attend anyways. Unless Lucchino comes out in the next few weeks with a plan to create community land trusts for these housing units or, alternatively, Grebien institutes a series of rent control policies, we are looking down the barrel of a very ugly rifle whose shot sounds eerily like Take Me Out to the Ball Game.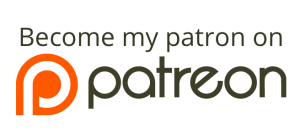 Lucchino moves to gentrify Pawtucket

,