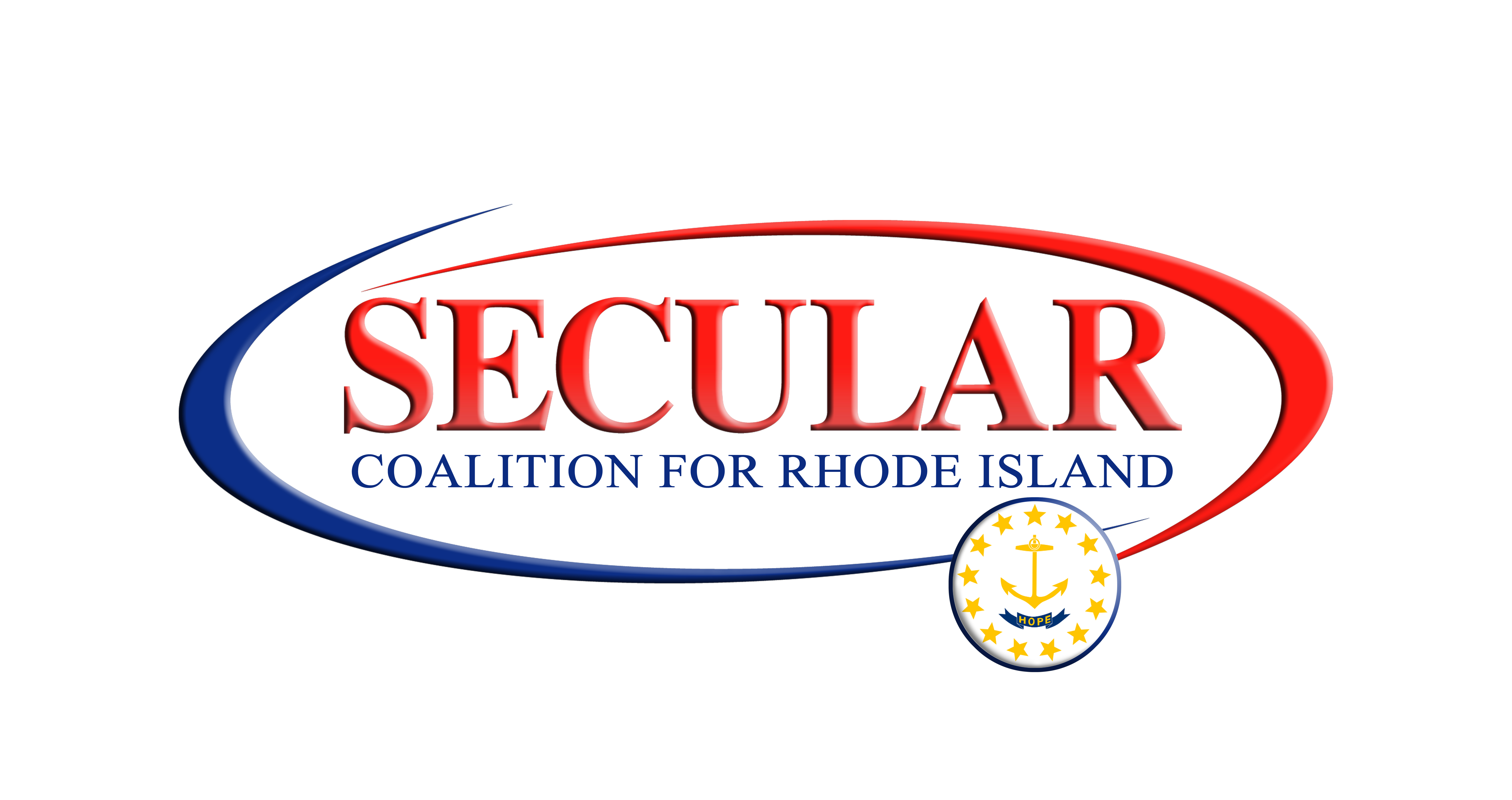 Lost in the mad dash to pass marriage equality in our state was the official announcement that Thursday, May 2nd was the "Day of Reason" here in Rhode Island.
From the press release:
The Humanists of RI and The Secular Coalition for RI are pleased to announce, pursuant to their request, that on April 30, 2013 Governor Lincoln D. Chafee issued a State of Rhode Island Gubernatorial Proclamation officially declaring May 2 the Day of Reason in Rhode Island. In doing this, Governor Chafee helps raise awareness throughout the State of Rhode Island of the importance of Reason as a guiding principle of our secular democracy. (See signed Proclamation below.)

Humanists of RI and the Secular Coalition of RI join with The National Day of Reason, a consortium of leaders from within the community of reason endorsing the idea of a National Day of Reason. This observance is held in parallel with the National Day of Prayer, on the first Thursday in May each year. The goal of this effort is to celebrate reason—a concept all Americans can support—and to raise public awareness about the persistent threat to religious liberty posed by government intrusion into the private sphere of worship.
This is the first effort of The Secular Coalition for Rhode Island, a group that will be advocating on issues of importance to the local secular community.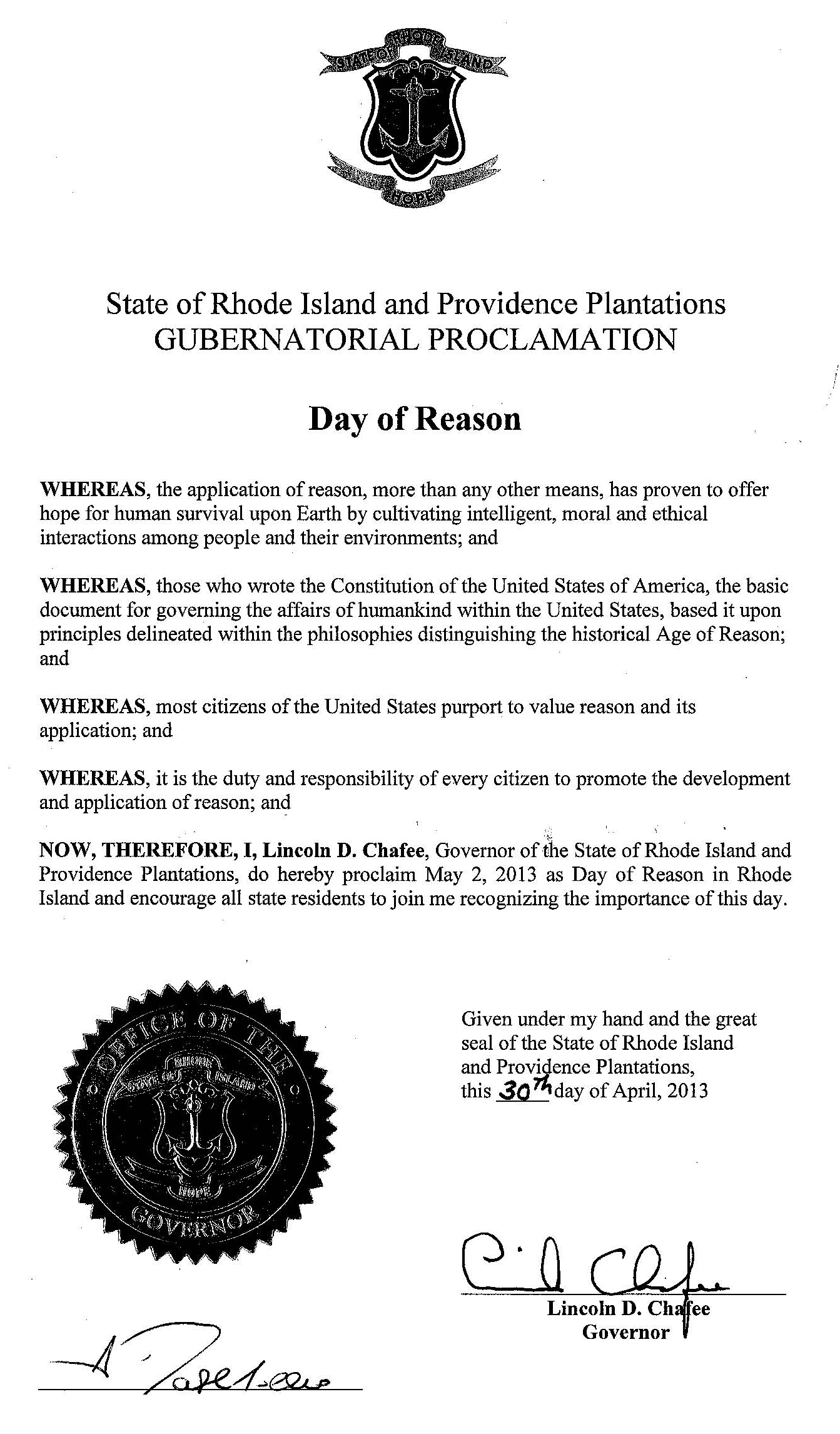 May 2: 'Day of Reason' in RI

,