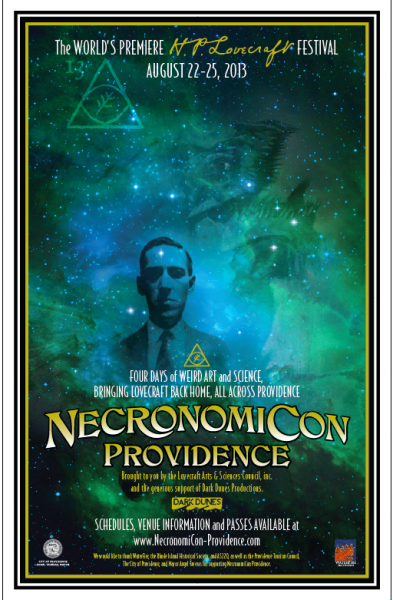 Thursday evening kicks off a four day festival celebrating Providence Rhode Island's most famous and fantastical author, H.P. Lovecraft in the aptly named "NecronomiCon."
Lovecraft, for those who don't know, was a horror fiction writer virtually unknown in his time but now regarded as a master of the form. He lived in Providence nearly all his life, and died in 1937.
The festival begins Thursday, August 22nd at 5:30pm at the First Baptist Church, "Lovecraft's favorite landmark referred to as 'The Finest Georgian Steeple in America' in [his short story] 'The Call of Cthulhu.'" The keynote is to be delivered by Lovecraftian scholar S.T. Joshi and there will be some words from both Mayor Angel Taveras and the church's official historian Stan Lemons.
There are other events, some requiring tickets and some open to the public. For a full listing of events and to purchase tickets check out the website.
NecronomiCon slithers into Providence Thursday

,