The article, House speaker outlines state's economic priorities, in the Providence Journal started badly. Paul Grimaldi wrote,
"The newly elected speaker of the house told a roomful of business people Thursday that fixing the state's fiscal problems is his priority."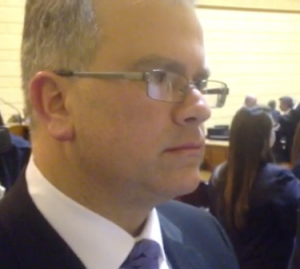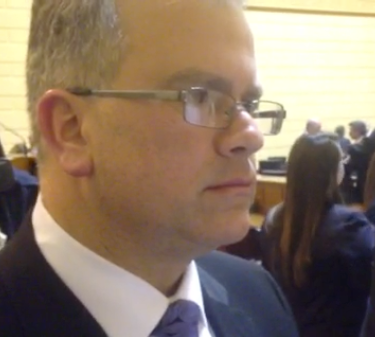 I didn't vote for Mattiello for speaker, nor did you. He was "elected" by a bunch of frightened representatives after just a few days of discussion. There was no political campaign, no public discussion. Yet he's the "elected speaker"?
And he's talking to a group of "business people" at a Chamber of Commerce breakfast in the Kirkbrae Country Club. He's reassuring them. Why? Because he's counting on their contributions to his campaign and any political action groups he might be setting up in the wake of Gordon Fox's resignation.
In the article, Mattiello says that 38 Studios was one of the biggest debacles in the country's history." Really? Did he miss the Real Estate Bubble? The Dot.Com implosion? Stock Market Crash of 1929? Teapot Dome? 38 Studios has been and remains a huge sucking chest wound in Rhode Island's economy, but it's not the worst thing that's ever happened in the US, not even in the state. Remember the Credit Union crisis?
But, having recently returned from a visit to the Bond Rating Folk in New York, Mattiello claims that we have no choice but to repay our "Moral Obligation."
Let me reframe that little trip as a school yard scene…
Roger the Rocket wants a new video game! He doesn't have enough money to buy the game, and Wally the Banker won't lend him the money. But Little Rhody, who wants to be Roger's friend, and thinks he'll be able to play the game too, promises to pay Wally the Banker back if Wally will lend Roger the Rocket the money.
Wally loans Roger the money. Roger loses it on his way to the store. Roger can't pay, but Wally says that Little Rhody has to pay.
Little Rhody doesn't know what to do. Rhody didn't have the money either! So Rhody goes to Wally the Banker's friend, Bondy, who gives out grades of A, B and Junk, and ask them for advice. 
What do you think Bondy told Little Rhody to do?
Juvenile? Yes. Simplistic. Yes. Realistic? Startlingly so.
But the bad news is that the article keeps getting worse. Mattiello is telling these business people everything they want to hear. He's going to lower corporate taxes. He's going to raise the estate tax threshold.
One proposed bill, whose "nuances" he refused to discuss, would shift the way corporations taxes are assessed, from property, payroll and sales to just sales. In theory, this would increase revenue (presumably because they'd increase the taxes on corporate sales?), but in reality it looks like another big tax break for CVS. Think about it. What's the biggest corporation in this state with the most employees and the most property?
Poor Little Rhody doesn't know what to do. The rich kids all have so much money. Rhody wants to play in their playground. Maybe if Rhody will do whatever the rich kids say, then Rhody will be popular and have money too!
What do you think Rhody will do?