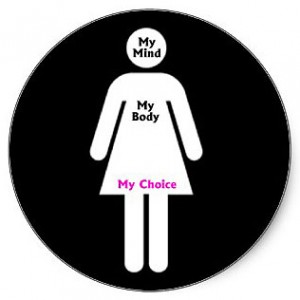 If abortion is legal in a state, but there's nowhere to have an abortion performed, is it really an option? This hypothetical is quickly becoming a reality for those living in Mississippi. While the situation in Rhode Island isn't quite that dire, some female leaders here say they are saddened and frightened for the lives of women who may not be granted the same privileges and access as others in New England.
The Mississippi Case
A federal judge on July 11 ruled to temporarily block a state law that would force the sole abortion provider in the state of Mississippi to close its doors. The TRAP law requires physicians performing abortions in the state to be OB/GYN certified and to have hospital admitting privileges.
Critics say that the TRAP law was specifically crafted with the intention to close the doors of the Jackson Women's Health Organization, where 2 of its 3 OB/GYNs are not currently qualified to access hospital privileges. Essentially this would mean the closure of the state's only abortion provider.
Rhode Island Out of Line with Other New England States
In 2012, a nationwide report by NARAL Pro-Choice America gave Rhode Island a D+ on its "choice-related laws." The report highlighted the Rhode Island House as "mixed-choice," the Rhode Island Senate as "anti-choice," and 7 anti-choice state laws.
One of those anti-choice laws is in fact a TRAP law, which specifies where abortion services may be provided.
Susan Yolen, a spokesperson for Planned Parenthood of Southern New England, said NARAL Pro-Choice America's grade for RI was "quite out of line with other New England states" that earned marks of A (Maine and Connecticut), A- (Vermont), and B- (New Hampshire and Massachusetts). Mississippi, on the other hand, earned an F.
Current Abortion Legislation Efforts in Rhode Island
According to Yolen, of Planned Parenthood, every year for over 15 years there's been a multifaceted bill proposed in the Rhode Island that seeks stricter mandates for abortion providers — additional counseling for patients, printed information instead of a website, and harsher penalties for physicians who do not adhere to the laws.
In January, Rep. Karen MacBeth (D-Cumberland) introduced legislation that would require a woman to review her ultrasound before the procedure is performed. Opposed to such legislation is Rep. Edith Ajello (D-Providence) who said in an interview the physician would be required to describe the ultrasound image, including the "gestational development of the fetus, the size, and the parts," to the woman seeking an abortion. Rep. Ajello explained, "There was nothing in the legislation that allows her to say, 'I don't want to hear it.'"
In Rhode Island, there are already laws enforcing informed consent, which ensures women are knowledgeable about the abortion procedure and alternatives. "When legislators talk about informed consent, they are making it even more detailed," said Rep. Ajello. "And this is unusual, in that it would be legislators putting in law how doctors practice their profession," Rep. Ajello commented.
Low-Income Women Most Affected by Abortion Providers Shutting Down
What affect would it have on women if abortion providers were to shut down within a state?
Rep.  Ajello imagines, "abortion will become more expensive, just because of the increased travel time.  Difficulty because of the time away from home, time away from care of other children, or time away from work — making it a lot more expensive."
Yolen added, "Think about that person without resources, the young person, the college student, the single mom, the woman who is in a battering relationship and can't escape from home long enough from her husband's control to really take that kind of a trip… it always hits low-income women the hardest."
Currently, Rhode Island law does not allow insurance plans to cover abortion care for women on Medicaid or state employees. Yolen argues, although these laws are not given the title, they are certainly "traps" for women seeking an abortion.
Comparing Rhode Island and Mississippi
Rhode Island and Mississippi share significant similarities in the abortion debate as there is an increased amount of anti-abortion legislation being proposed, there are a limited number of abortion providers currently available, and both state senates are pro-life.
The big difference between the two states is that Rhode Island's House is mixed, whereas Mississippi's House is overwhelmingly pro-life. Rhode Island is not facing as extreme impacts against abortion because of the split between pro-choice and pro-life house members.
The multifaceted bills that pro-life activists and legislators have proposed every year for over 15 years are not gaining enough support to be passed.
In order to be certain that Rhode Island does not turn into the next Mississippi, progressive representatives are working together to create a strong presence on the legislative floor with pressure and support from community members.
Yolen said she believed legislators in Mississippi are setting themselves up to be a state where a constitutional right doesn't apply, "you certainly do hope that it is doesn't materialize in other states."
On Choice, Rhode Island Not Far from Mississippi

,