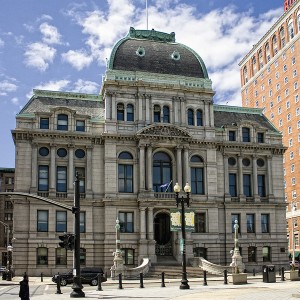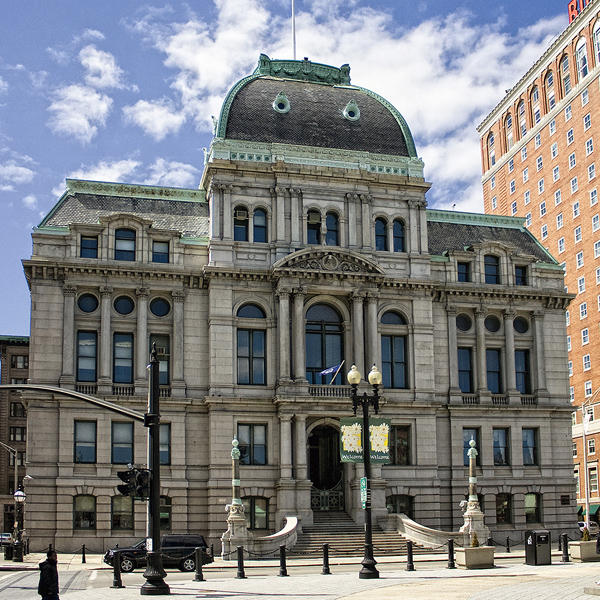 The Open Providence Commission for Transparency and Accountability held its public hearing tonight at RISD's Chase Center. According to public hearing veterans, it enjoyed excellent attendance and a high level of public engagement.
As a commissioner, the energy level of off-topic, single-issue commentary on the Facebook events page gave me some cause for concern (scroll down, you'll find 'em). But, in the end, these tightly focused concerns highlighted broad issues that the commission had already identified.
I'll try not to get too tedious with details and focus on the key take-aways. Later, I'll call out a few individuals by name as they exemplified some key concepts that I, personally, would love to see move forward. And one that…wait, what did he say?
I Feel Your Pain
Each of these single-issue commenters attended, each of them spoke, and yours truly spoke individually with each one during the round table portion. Inside each of these stories lies a "pain point" brought on by a lack of awareness of factors that turned out to be critical to their situations.
To be sure, the "lack of awareness" was no fault of the commenter. In each case, the city made access to the relevant information either difficult or impossible — when the information was sought some years or even decades ago. This information consisted uniformly of rules, regulations  and laws that impacted residents but was opaque to them until they confronted it in a court of law.
To generalize the basic input, "How can a resident have a fighting chance if they don't even know the rules of the game?" I think all RI Future participants can look at that basic question and reply, "A resident does not have a fighting chance." The city has brought some of this information forward in the years since, but opacity remains an ongoing problem.
Fair enough. If the terms "openness" and "transparency" have any meaning in this context, they mean that a more-or-less capable resident or business owner can find, read and comprehend the rules and regulation that pertain to their situation. If this commission does anything at all, it should create a path to resolving this issue. Permanently and completely.
Some Basically Good Ideas
Another set of commenters sought to put forward ideas that could benefit a wide range of residents. Some simply indicated known examples from other jurisdiction like systems that alert riders to bus arrivals. (That, of course, lies with RIPTA at the state level, even though those vast majority of users would reside in Providence.) One, quite specific, asked for better guidance on exactly which kinds of urban farming spaces qualify for property tax relief. (That guidance may yet to be written.)
Others focused on more difficult issues like how departments generate and communicate policy choices. To me, this seemed particularly ripe in that it slices deeply into the critical space between privileged, internal discussion and public debate. It's not an easy space to mediate, but an important one; to paraphrase one commenter, why bother going to a public hearing if the issue is already decided? Why, indeed?
How can we craft policy that meets conflicting needs sets? How do we balance the desire for confidential conference and public access? What happens if "everything" is public?
As all the commissioners repeated over and over, the public hearing would not provide answers; rather, we would try to generate a set of questions. Who will answer these questions and when? That, also, remains unknown.
Mini Bottom Line
Generating meaningful questions may seem weaker than providing solid answers, but if those answers are bad ones, what's the point? While this one 2-hour meeting did not resolve every issue for every resident, at least it created a sense that people could be heard.
And it created a space where discussion could occur, where ideas could be put forward and not immediately die. My sense is that most participants left feeling better about their chances than when they arrived.
If this commission can pay that off, it's all to the good. And, by gum, we'll do our best.
Name-Dropping, For Good and For Ill
This can't be an RI Future post if I don't drop on a few players who showed and brought their whatnot. I mean, am I the Frymaster?
First up, Ms. Tara Pinski (and please forgive misspellings, as it's late) chair of the PVD GOP – as she described 'captain of a canoe'. While she led with an attempt at public humiliation – How many are registered Democrats? Who is compensated? – her suggestions were very good. In fact, one of them made me say, "Damn! Why didn't I think of that?"
Sadly, her beefs about City Council minutes and voting are actually already available via the third party resource ClerkBase, of which she had never heard (see above, under unnecessary opacity).
How sad is that? And it's no reflection on Ms. Pinski or the GOP. PVD, that's our bad. (Votes are only captured in the minutes. Suboptimal as that may be, it is a public record and available for your parsing. Yes, it's like picking crab, but by all means, pick that crab, populate that database and publish it for ALL of us to see, appreciate and criticize, er, discuss…)
Beyond that, she suggested streaming and/or captured audio and the ability to "Skype in" to City Council meetings. But the one that really caught me was a monthly "open mic" night with the City Council. That's downright Uncaucus!
Next up, environmentalist Greg Gerritt, who's on a bit of a tear linking economic development and environmental issues. He suggested that we try to capture and publish data on trash collection. If you pay taxes, you care about this issue and about this data. Trash is heavy, and we pay to drag it up to one of the highest points in the state. The less we trash, the less we pay. Plus, giant amounts of what we throw in the trash trash is actually worth good money. To review, you're paying money to drag money up to the top of a hill and throw it away. Care to take a look at that?
Lastly, Mr. Anthony Gemma, candidate for CD…um which one? So he made some grandiose announcements and promptly split before anybody could ask him…"What?" While some of his statements are incontrovertible – lotsa places do lotsa stuff and we don't have to reinvent the wheel –  he claimed to have developed a Providence citizens' dashboard at a personal cost of over $100,000.
Yeah, $100k for a citizens' dashboard that – if it actually exists – he could post that link in these here comments.  Here's a question he dodged by splitting: exactly what data does your dashboard deliver, given that the city of Providence does not have one single scrap of data available via API?