John Prince was not the only person to successfully file a complaint against the Providence Police Department in recent months.
At a press conference held outside Mayor Jorge Elorza's offices in the Providence City Hall, Morgan Victor told the story of her and her friend's verbal harassment by Providence police officers in November 2014. With the help of Shannah Kurland, the lawyer representing John Prince in his complaint, Victor endured the long complaint and hearing process to a successful conclusion. "Ultimately they were found guilty for what they did to us," said Victor.
Monica Huertas took the microphone to tell the emotional story of her complaint against the Providence Police, still in process. When her brother, a veteran suffering from PTSD, was in need of medical help, she called 911. When the police arrived, instead of attempting to deescalate the situation, they tased him.
The event was emceed by a sword wielding Victoria Ruiz, dressed as Justice. Steven Dy, lead organizer at PrYSM, spoke about the Community Safety Act, which Mayor Elorza promised to support when he was a candidate, but has not moved on since taking office.
The only elected official in attendance was Providence City Councillor Mary Kay Harris. At least five Providence Police Officers kept a watchful eye on the proceedings from a respectful distance.
The press conference ended with a plea to those who have endured abuse at the hands of the police to come forward and lodge formal complaints. Community groups such as DARE and PrYSM will be happy to help you through the process. A hashtag, #AllEyesonProPo, has been created to publicize the effort.
You can watch the full press conference below: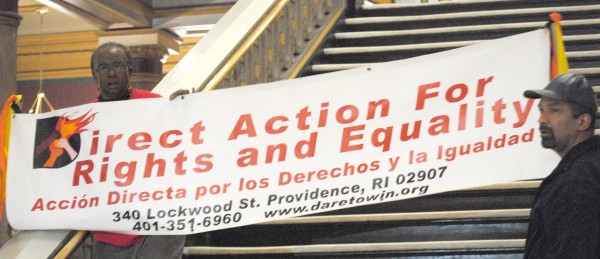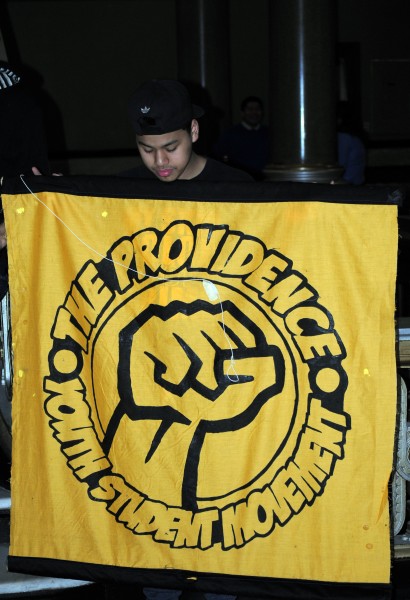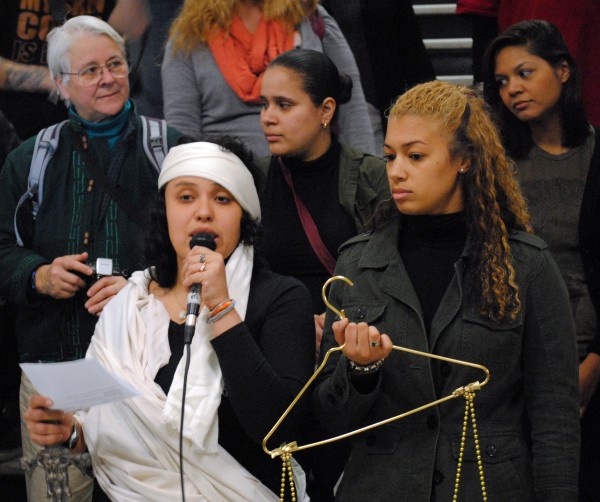 Press conference against police brutality at Providence City Hall

,