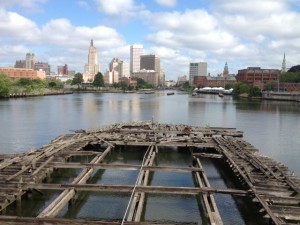 A lot of wishful thinking going on with this ProJo headline. Yes, Romney won the debate, easily in fact, but as we reported yesterday he had to tack far to the left in order to do so, so far in fact that he blatantly misrepresented his actual positions in order to do so. That's not going to make this next month very easy for the candidate who was already seen as a flip-flopper.
Of course if he flip-flops to the left, America may forgive him for that. But there's no reason to suspect that Romney will govern like he campaigns … and remember George Bush said he would raise taxes on the wealthy when he was running for office too, and went on to do the exact opposite.
Notice that Dan McGowan's weekly list of political winners and losers is heavy on victories for local liberals. Save for Obama's poor debate performance, it was a pretty good week for the left.
Brendan Doherty won't support the Violence Against Women Act because it also offers protections to transgender people. Now please tell me why Doherty doesn't want to prevent violence against transgender people??
Congrats to Senator Sheldon Whitehouse, who was honored with a national award for his efforts to restore the health of oceans and coastlines.
Bob Kerr features Abel Collins in his column today …  Collins' quest to be included in the WPRI televised debate continues, though the candidate says he's not confident it will be successful.
It's a great idea to locate murals on our highways, especially at the urban northeasterly gateway, which is not the prettiest introduction to the otherwise beautiful Ocean State.
The Board of Regents say they won't consider scaling back a new rule that makes high-stakes testing a graduation requirement.
Honestly, I just liked this headline!