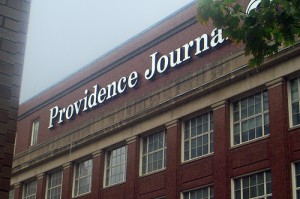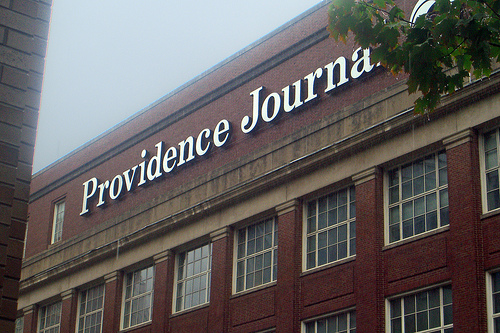 How can we trust their opinions if they can't even get the basic facts right?
The Projo editorial board was so overzealous in its attempt to slam organized labor and the candidates that support them in an editorial on General Assembly campaigns today, it botched several facts.
Here's the list I could come up with, if you can find any more please add them in the comments below:
House Finance Committee Chairman Helio Melo is actually running unopposed.  John Rossi never ended up filing all the required paperwork needed to get on the ballot.
Also related to Helio Melo. His last name is spelled "Melo" not "Melio" as the Projo wrote. (Though that would be a pretty fun name to say if it was Helio Melio!)
Speaking of spelling errors, they also misspelled Leo Medina's name. The writer/writers could have simply referenced their own front page from last week for the correct spelling. It's not like Medina isn't a known quantity in newsrooms around Rhode Island as of late.
Robert Flaherty is not running for reelection this year. While the editorial doesn't explicitly say he is running for office this year, it is an editorial advocating for which candidates voters should support this year. In the spirit of Politifacting, we rate this statement as half pants on fire because it seemed like a wanton effort to besmirch Flaherty's name.
Update: an astute reader reminds me that, of course, John McCauley is not running for reelection either…
From my vantage point, it frequently seems as if the Projo editorial writers are more interested in trafficking in ideological talking points rather than informing its readers. As a fellow opinion writer, it's important to do both … but the former doesn't carry a lot of water until you can get the latter down pat.