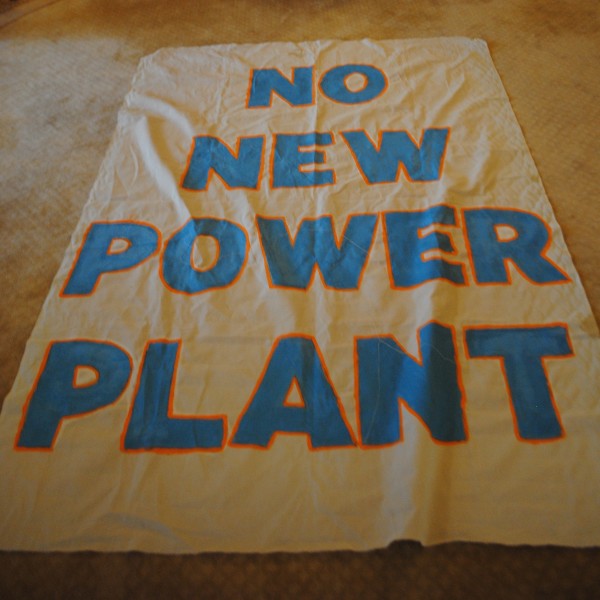 From July 16th to 18th local activists and residents will be marching from the Statehouse to the Burrillville High School to protest the 1000 MW fossil fuel power plant proposed for the town. The three day, 23 mile march, will coincide with Governor Gina Raimondo's July 18th open meeting in Burrillville where she will discuss Invenergy's proposed power plant with residents. Hundreds of people are expected to attend the meeting which begins at 6pm.
Temperatures are expected to reach into the 90's through the weekend, but the marchers are undeterred. "We want the Governor to know that people from across the State support the residents of Burrillville and their fight against Invenergy's toxic power plant. This is the Governor's climate and environmental legacy moment, and the whole State is watching."  Sherrie Anne Andre, of The FANG Collective, the group organizing the march.
The march will head west on Route 44 and then head north on Route 100. The march will make a stop at the site of a chemical spill in Pascoag before continuing on to the Burrillville High School in time for the event with the Governor.
In 2001, a spill at a gas station in Pascoag led to MTBE, a now banned gasoline additive, contaminating one of Burrillville's main water supplies. The contaminated water wells were capped by a Superior Court order after MTBE levels in local drinking water soared above the federal legal limit. Invenergy, the Chicago based company who has proposed the power plant, plans to uncap the MTBE wells and use up to 900,000 gallons of the water a day at the plant, drawing the ire of local residents.
"There are many health and environmental concerns with the proposed power plant. But the fact that Invenergy wants to use the MTBE water at the plant, and the lack of any thorough study on the potential impacts of this, is shocking and deeply concerning". Kathy Martley of Burrillville Against Spectra Expansion (BASE), who lives a quarter mile from the site of the proposed plant.
Opposition has been steadily growing to the proposed power plant with hundreds of residents attending recent public hearings on the project. Last month, legislation that would have given Burrillville residents the ability to vote on any tax agreement reached between Invenergy and the town council stalled in the Senate Judiciary Committee. The Governor agreed to meet with Burrillville residents after months of protests and actions led by FANG and BASE.
"We are excited that the Governor has agreed to come to Burrillville and meet with those that would be most impacted by Invenergy's power plant. But beyond just listening to the concerns of residents, we need the Governor to use the visit to revoke her support of the toxic Invenergy project once and for all," said Nick Katkevich, of Providence, RI from the FANG Collective.
You can join the Facebook event here.
Here's the schedule for the March:
July 16th: 9am-1pm – RI State House to Greenville Public Library
July 17th: 3-7pm – Greenville Public Library to Village Bean Cafe in Gloucester RI
July 18th: Noon – 430pm – Village Bean Cafe to Burrillville High School
– Noon-230pm Village Bean Cafe to 24 North Main Street in Pascoag (site of the MTBE spill)
– 230-3pm Ceremony at the site of the MTBE spill
– 3-430pm March from 24 North Main Street to the Burrillville High School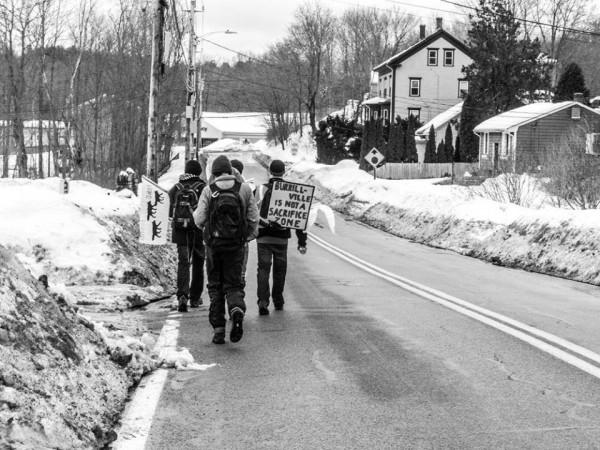 Protesters march from PVD to Burrillville ahead of Governor's visit

,