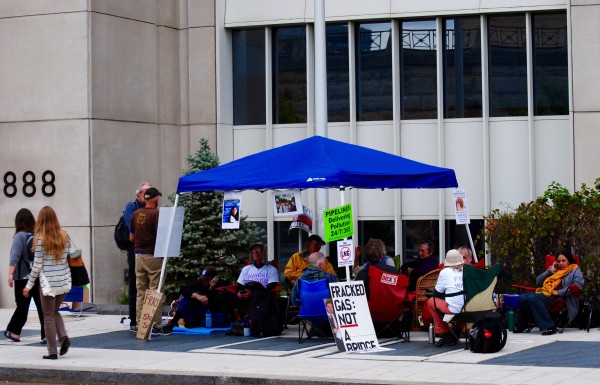 The climate rally that took place outside the State House on Tuesday was just one of many protests taking place across the country in solidarity with a committed group of protesters who have occupied the side walk outside FERC (Federal Energy Regulatory Commission) since September 8. Members of Beyond Extreme Energy (BXE) have been targeting FERC for protest for a while, says Ted Glick, who has been fasting for two weeks and has lost over 20 pounds.
In July, BXE conducted an action that resulted in 25 arrests, Glick said. In November the group arranged to have people arrested for five straight days, culminating in an action that prevented FERC from opening for business for two and a half hours. The group's latest tactic is fasting outside the FERC offices, hoping that FERC employees have a conscience and that they're willing to act on it.
"In concert with the Pope coming to the US we decided to do a fast," said Glick, "to both support the Pope on environmental issues and to draw attention to FERCs failure to do its job as a regulatory agency."
Glick says that the "gas energy companies always wins when it comes to interstate gas infrastructure." FERC approves "virtually everything." One group went back through FERC's records and found that "there were 160 consecutive approvals of pipelines, with no dis-approvals."
Over the course of the fast, BXE members have had a number of interactions with FERC employees, from conversations to glances. "We know we've had some impact," says Glick hopefully, even as he maintains that FERC is corrupt.
"There is a revolving door in terms of people working at FERC and people going to work for the gas industry… It's a classic case of what Robert Kennedy called a 'captured agency.'"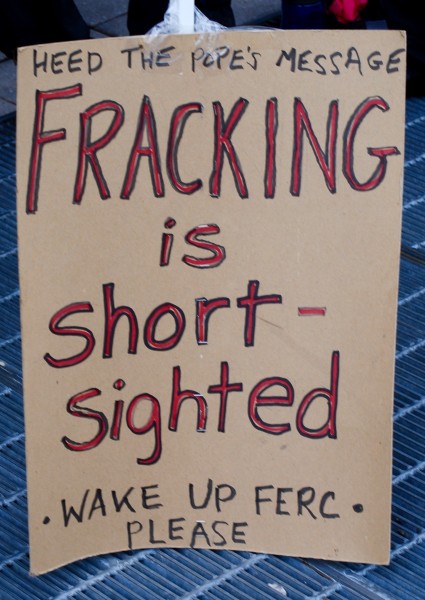 Protesting BXE members came and went as I interviewed Glick, maybe 25 in total. Glick described the group as a "spiritual community." When I asked him about that, he explained that, "I describe it as a spiritual community. We meet twice a day at nine. We check in on everybody physically, we try to help them… at the end of the meeting we join hands and have a minute of silence together. Its very powerful. It's like a family atmosphere."
Can activists turn our government, captured as it is by those who profit off of fracked methane, towards a truly renewable energy future in time to prevent the worst effects of climate catastrophe? That's an open question.
With FERC closing up shop for two days because of the traffic congestion expected to accompany the Pope's visit, the BXE fasters are taking their protest into the city, marching tomorrow to meet up with activists from the Franciscan Action Network. Twenty-five college students from North Carolina are arriving to help the weakened fasters make the trek.
On Friday, after the Pope leaves for New York and the fast is officially broken, BXE will attempt to distribute copies of the papal encyclical on climate to the FERC's five commissioners.
"The Pope's opposed to fracking," says protester Jimmy Betts in a statement,  "FERC is responsible for rubber­stamping pretty much every application for fracked-gas infrastructure." When the fasters brought pointed this out to FERC Chairman Norman Bay as he was leaving the building a few days ago, he said, "These are just pipelines. Blaming us is like blaming the steel companies that make pipes."
You can watch my full interview with Ted Glick below: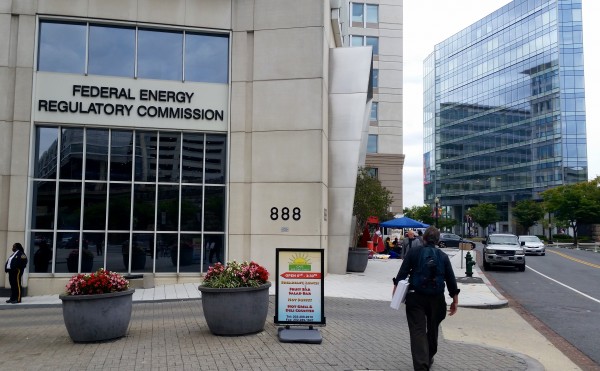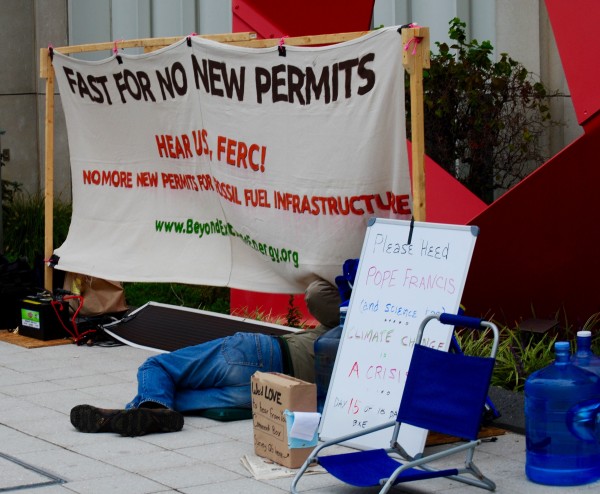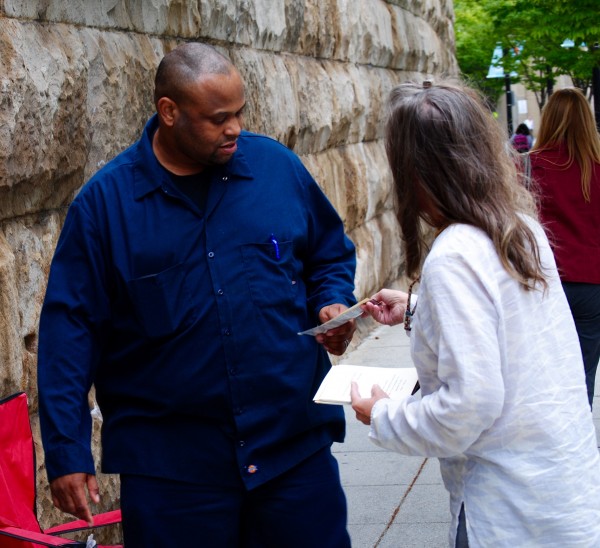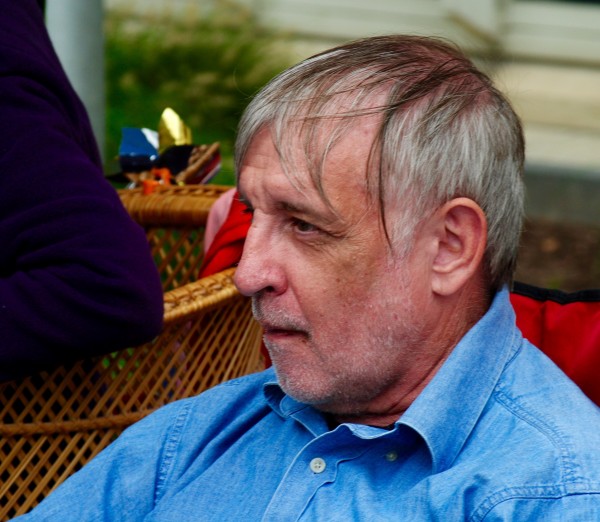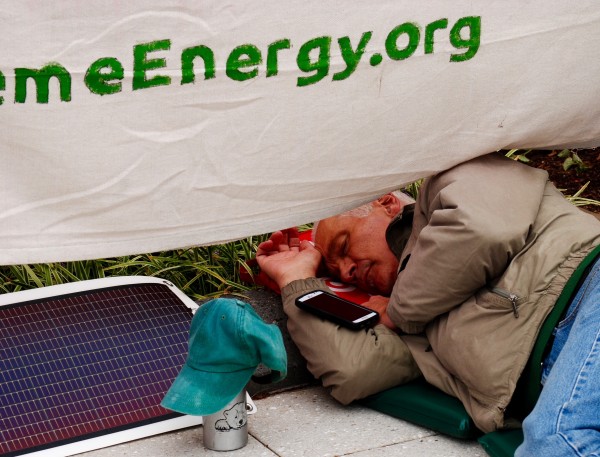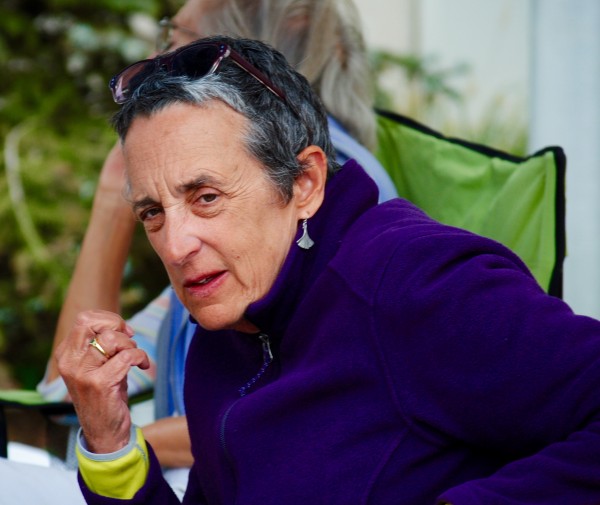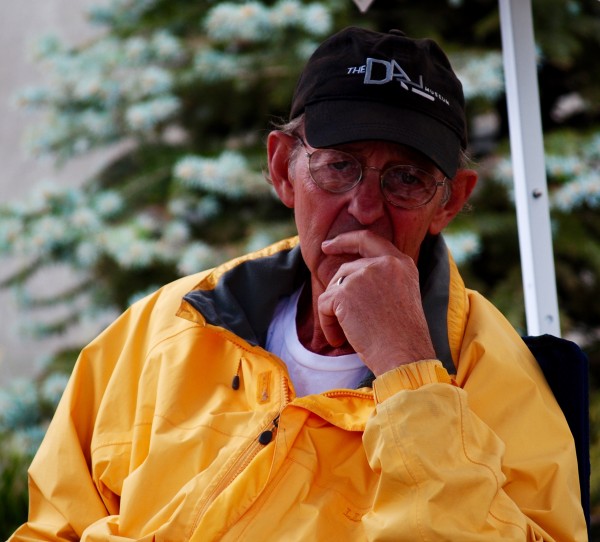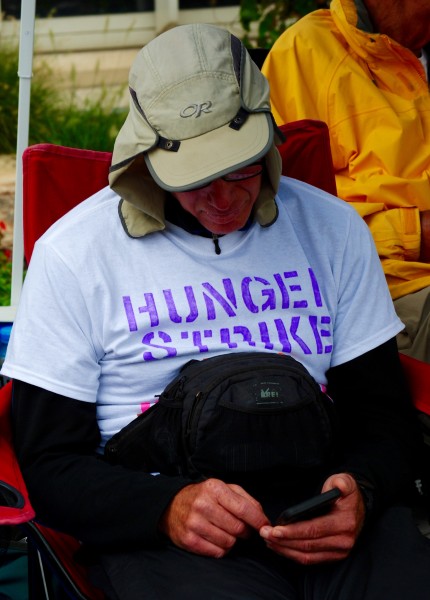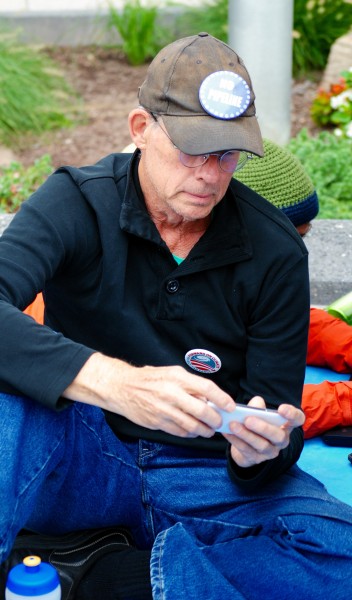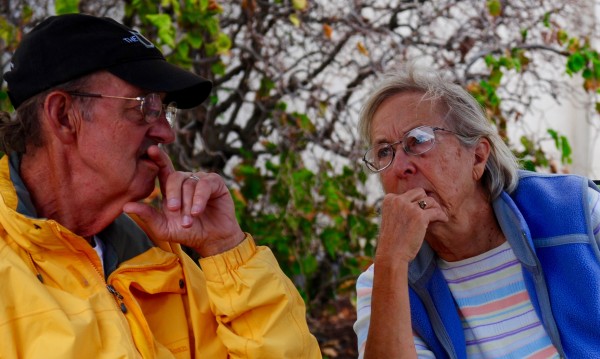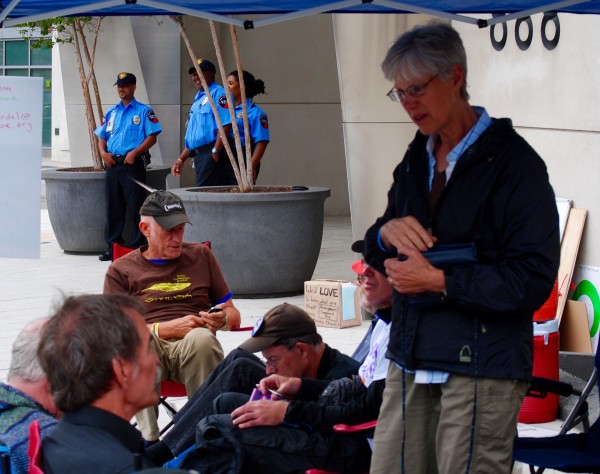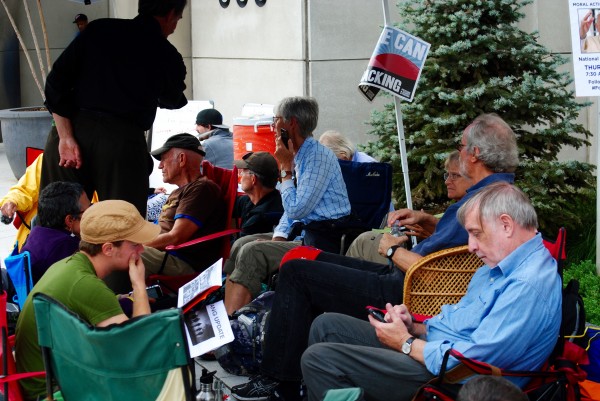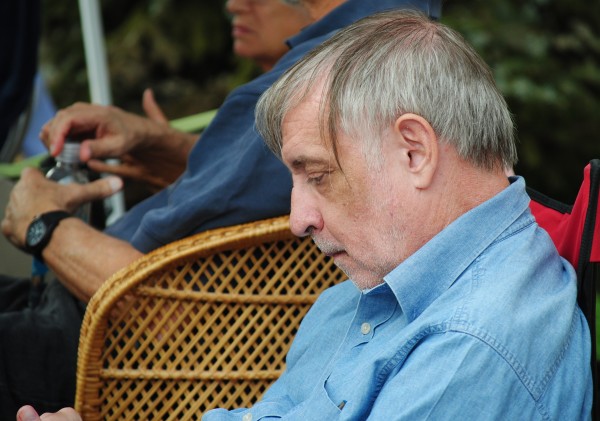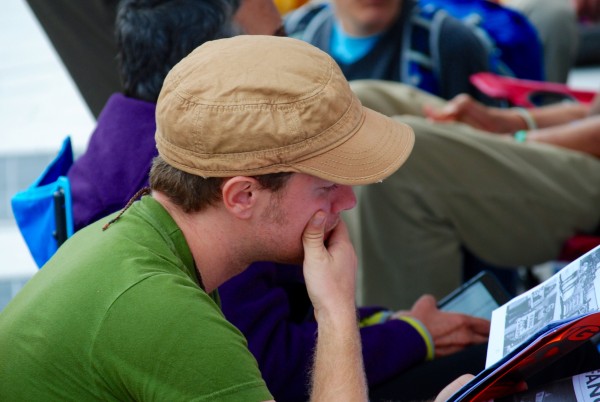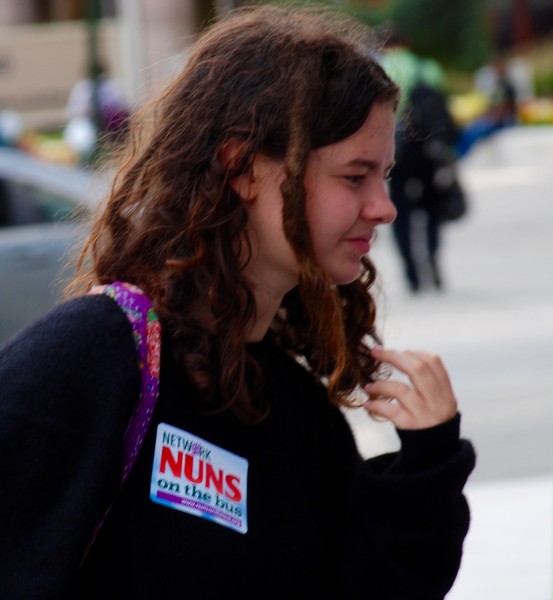 Protesters stage hunger strike outside FERC for Pope's visit to DC

,