Members of the Providence Student Union are staging a sit in at the Department of Education until they get a meeting with Commissioner Deborah Gist, according to Aaron Regunberg.
UPDATE: The students saw Gist and they scheduled a meeting for Thursday, said Regunberg.
Here's the full release:
Around forty Providence students have sat down in the front office of the Rhode Island Department of Education, saying they are willing to wait as long as necessary until Commissioner Gist will come down to talk with them. They have been waiting close to two hours. "We've come here today to share with the Commissioner some new information regarding the economic impact of the NECAP graduation requirement on students," said Tim Shea, a Providence high school student. "We only wanted a few minutes of her time. But when she refused to come down and even speak with the students she's supposed to be representing, we decided to just sit down and wait for her." Students, members of the youth group the Providence Student Union, say they have asked for the Deputy Commissioner, the RIDE Chief of Staff, and other RIDE officers and none are willing to give even a few minutes of their time.
Developing….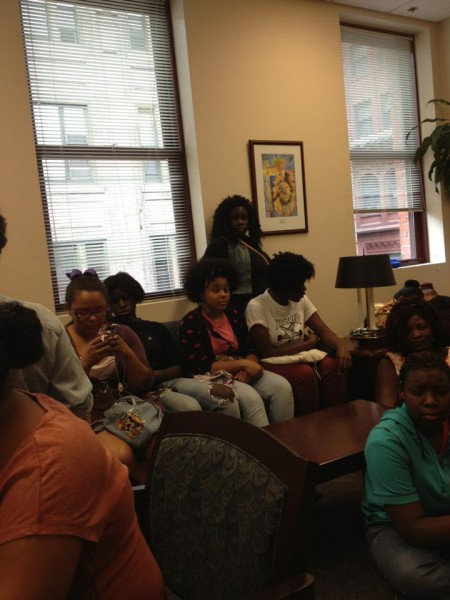 Providence students sit in at Ed Dept., wait for Gist

,