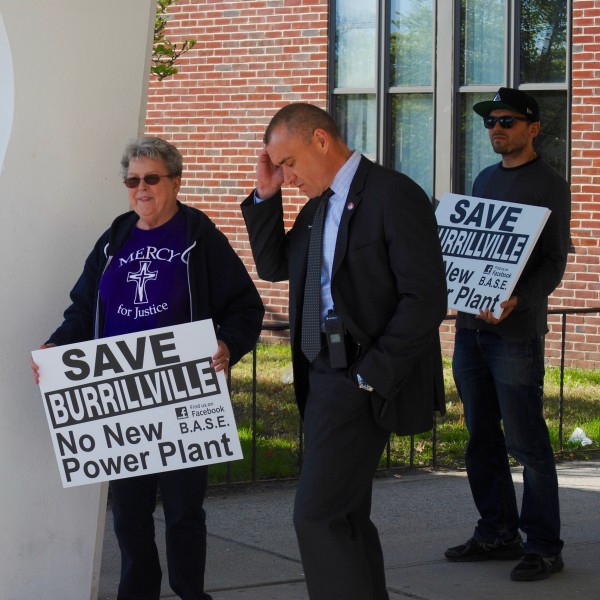 Governor Gina Raimondo agreed to meet with Burrillville residents about the proposed Invenergy power plant Monday evening after Kathy Martley, a Burrillville resident and founder of BASE (Burrillville Against Spectra Expansion) invited her. Raimondo was in Warwick, at the Veterans Memorial High School, as part of her "series of community conversations" around issues of job training. As the question and answer period began, Martley rose to give the Governor a flower and a card and invite her to Burrillville to discuss the power plant.
"We have a lot of worries about it," said Martley.
Raimondo took Martley's card and said, "Yes. I will do it… if you will host me at a community meeting in Burrillville I'd be very happy to do it."
Raimondo has been an unwavering supporter of the fracked gas and diesel oil burning power plant since the plan was announced back in August of last year.
Before the event started, outside the entrance to the school, members of BASE approached Representative Joseph Shekarchi, who doesn't think the RI House will be voting on the plant, but said he is very close to Burrillville Representative Cale Keable and that he would support Keable's opposition to the plant. Keable, along with Burrillville State Senator Paul Fogarty, wrote a strong letter to the Energy Facilities Siting Board (EFSB) in opposition to the plant. The EFSB has the ability to approve or reject Invenergy's application.
In a Facebook post Keable wrote:
I have been exploring legislative possibilities with the State House legal staff. As the application has already been submitted, there are significant legal hurdles to simply "stopping" the plant. There is no doubt we could seek to change the law for future applications. We will continue to explore all possibilities. Legislation will be introduced shortly and there will be a public hearing scheduled at the State House. We are looking at requesting this hearing on the same day as a planned rally at the State House designed to let the Governor hear our voices. More on that as soon as I know.
On Tuesday, May 10 the EFSB will be holding the second half of its first public commentary hearing, starting from 6:00 PM to 10:00 PM in the Burrillville Middle School Auditorium, 2200 Broncos Highway, Harrisville.
On Wednesday, May 11 the Burrillville Town Council will have its regular meeting at 7:00 PM in the Town Council Chambers, 105 Harrisville Main St., Harrisville. It is unclear whether any of the business or public comment will concern the proposed power plant.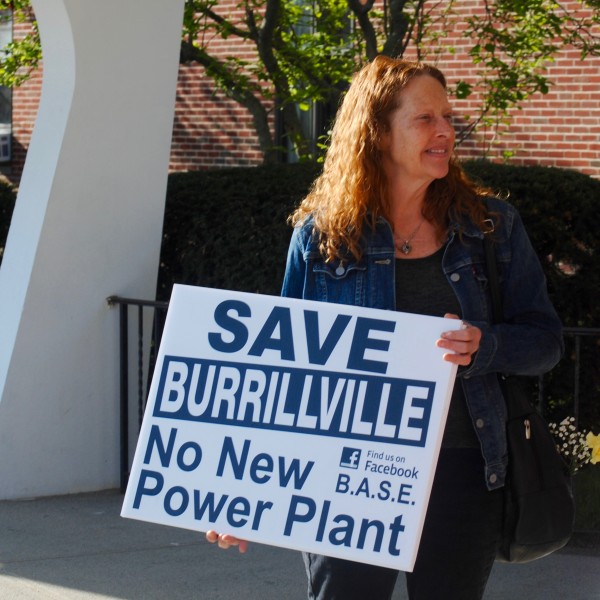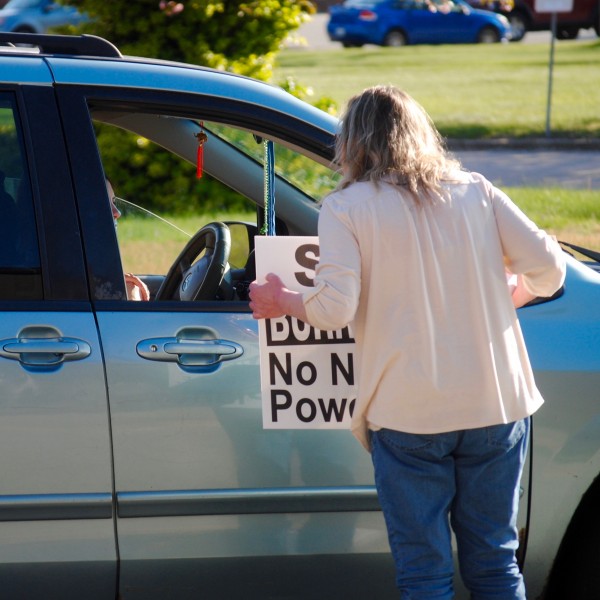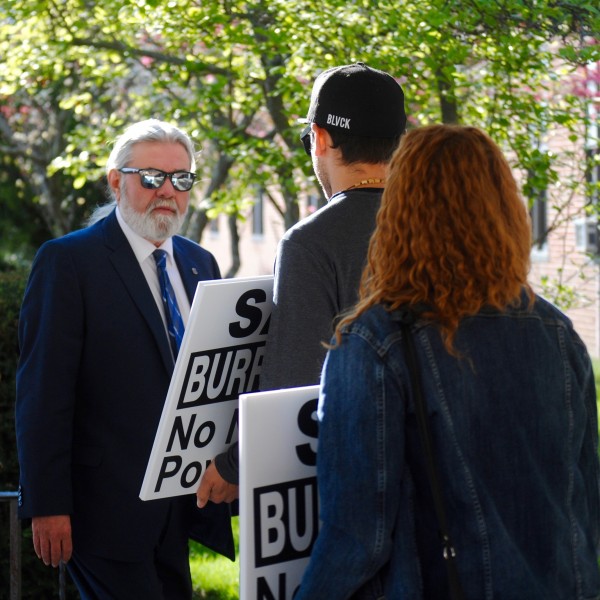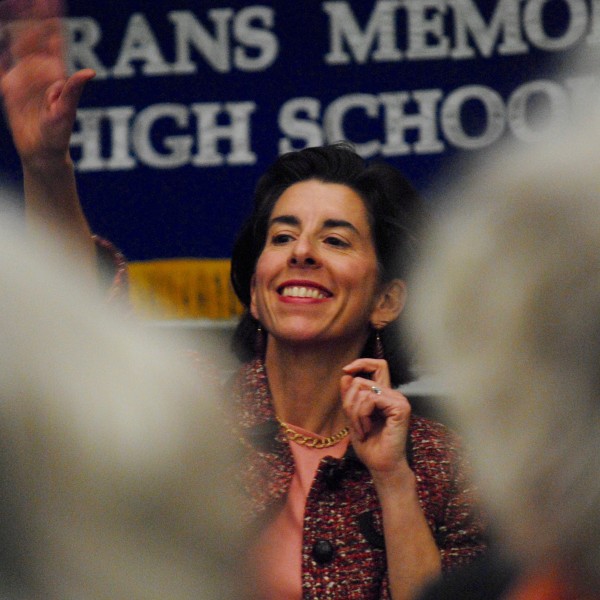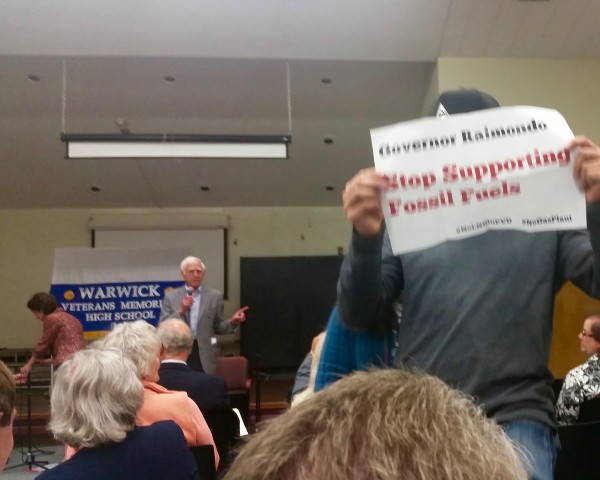 Raimondo agrees to meet with Burrillville residents about power plant

,