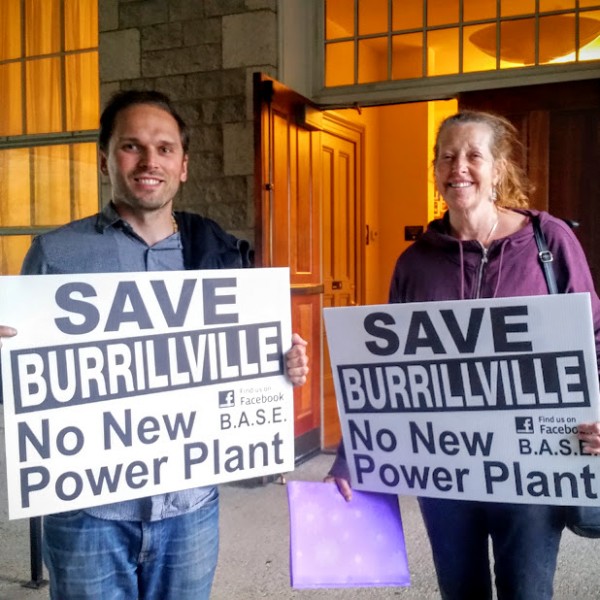 On Thursday evening members of BASE (Burrillville Against Spectra Expansion) and The FANG Collective spoke with Governor Gina Raimondo outside of a community event in Providence.
During the exchange the Governor was given information on the impacts of MTBE contaminated water and she pledged that on Friday she will officially announce the date of her community meeting in Burrillville.
The Governor first agreed to come to Burrillville to meet with residents during an event on May 9th and her staff has since suggested that the community meeting will be during the first week of July. We look forward to confirming this date with the Governor tomorrow.
Unfortunately Governor Raimondo was noncommittal on the Keable/Fogarty bill and said that she will make a final decision on it once it reaches her desk.
Let's make sure that the Bill gets to her desk.
Please email Senate President Teresa Paiva Weed (sen-paivaweed@rilegislature.gov) and Senate Judiciary Chairman Michael J. McCaffrey (sen-mccaffrey@rilegislature.gov) and urge them to move S3037 to a full vote on the Senate floor.
And let's keep the phone calls and emails coming to Governor Raimondo urging her support the Keable/Fogarty bill: (401) 222-2080, governor@governor.ri.gov.
[The above was written from a press release. The video was released by the FANG Collective]
Raimondo non-committal on Keable/Fogarty bill veto

,