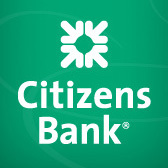 If the Royal Bank of Scotland sells Citizens Bank, which was reported again today in the Pittsburgh Tribune-Review, it could be another economic catastrophe for Rhode Island. As many as 3,000 jobs could be terminated here. But a sale doesn't have to be a bad thing; it could be a boon.
Here are two very different scenarios.
If Citizens was sold to another bank, that would be bad news for Rhode Island. The 2,000 or so employees who work in local branches would likely retain their jobs, unless the new owner downsized. But the 3,000 or so jobs in bank operations would be vulnerable, depending on whether the new owner was already performing such operations in the United States.
There's also a way that RBS could liquidate Citizens AND help (rather than hurt) the Rhode Island economy. It could spin off Citizens and sell it in a public stock offering rather than to another bank.
I'm not sure if a stock offering would rake in more or less money for RBS – nor do I really care. But I'm pretty sure that if Citizens Bank didn't have a parent company it would need more operations in Rhode Island, not less, and retaining and creating jobs here is something I care about!
RBS is owned almost entirely by the British government, which wants the bank to sell off its Ocean State subsidiary.
RBS Should Spin Off Citizens Bank As IPO

,