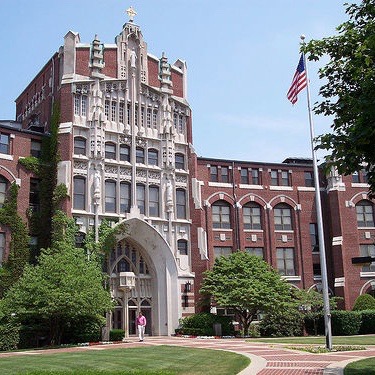 As a current Providence College Friar and a native Rhode Islander, I am passionate about our state and capital city. As a millennial, I want to ensure that future generations have the building blocks necessary to thrive and make a living right here in the Ocean State. That is why the ProJo Editorial board's piece, "Smart decision on bridges" is short sighted. The idea of turning the decrepit 6/10 Connector into a surface boulevard is about much more than safety.
College students and millennials rely heavily on alternative modes of transportation such as biking, walking, ride-hailing (Uber, Lyft), and public transportation. This is not to say that I, or my millennial counterparts, want to get rid of the automobile entirely, but we are drawn to places that offer a unique sense of community. We thrive in cities  that have an array of transportation options, ample amounts of interconnected green space, retailers, and restaurants for social interaction and the exchange of ideas. These places provide people with a genuine emotional connection to the community, one that the car simply cannot replicate.
I attended three public forums on the future of the 6/10, and the general consensus does not want to reconstruct the 1950s style limited-access highway. At the last forum my group envisioned the 6/10 as a tree-lined boulevard, equipped with bike lanes, walking trails, and bus rapid transit running through Providence's newest mixed-use neighborhood. If Rhode Island is serious about making the state more conducive to millennials and attracting talented individuals and companies, our state leaders should reconsider their position on the 6/10 Connector and recognize the immense value and countless upsides the boulevard concept has for the city and state as a whole.
San Francisco, New York, and Milwaukee deconstructed their highways in favor of boulevards. These cities have proved that replacing a highway with a boulevard has the potential to create a focal point for civic pride while increasing nearby property values and promoting a higher quality of life.
At another forum, Peter Park, a city planning expert, stated that, "The 6/10 boulevard idea is not a technical issue, but a political one." There are urban planners and transportation engineers who have successfully rolled out projects of similar complexity. The public should not worry about the technical details because these professionals possess the knowledge and skills to get jobs like this done all the time.
We, as Rhode Islanders, have two options: 1) we can continue to do the same thing over and over again and expect different results or 2) we can facilitate strategic action among private, civic, and public sectors to reverse the dismal public policy decisions of the 1950s by replacing the limited-access highway with an intermodal boulevard.
Let's choose to reconnect the strangulated neighborhood of Olneyville to the city's urban fabric, provide opportunities for disenfranchised residents, lower our infrastructure's annual maintenance costs, and add properties to the city's tax rolls. But most importantly, let's choose to build a civic point of pride, one that makes us proud to be from Rhode Island because we are no longer bound by antiquated thinking.
Let's build on Providence's commitment to being the Creative Capital and showcase that the smallest state in the Union is looking for innovative ways to grow its economy and sense of community. Let's build a boulevard.
Spencer Grassie- Let's reconnect Olneyville to the city's urban fabric

,