At this time of year it's only natural to stop, look back and assess the recent past and give thanks for all the positive things in our lives. Since I get to post here regularly as a contributor, I'd like to say thank you to Bob Plain for giving me a forum. A lot of stories that get posted on RIFuture aren't news stories of import to much of the corporate media, until someone like Sam Howard points out something like Anthony Gemma's shady uses of social media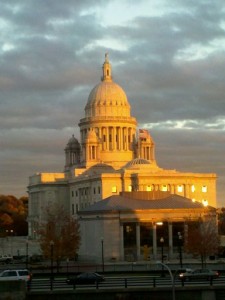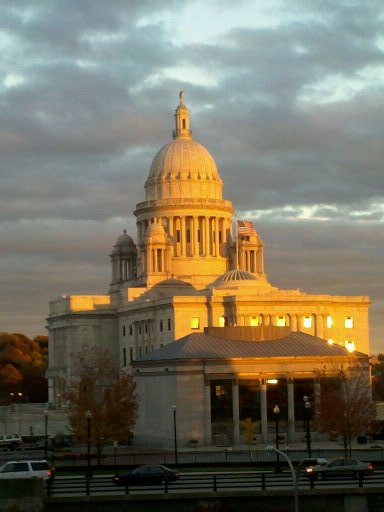 , Bob's reporting on ALEC, or the outrage on this site that got Jon DePetro kicked off the air for a couple of days. So, thanks Bob.
After this year's elections there are a great many things for Liberals, that's right, I said, "Liberals", to be thankful for and I'm going to list some here. First and foremost, I'm grateful that Americans as a people saw through the corporate-backed and top 1% agenda put forth by the Republican Party in the form of Mitt Romney as a candidate for president. I'm grateful that across this country, voters turned out even though there were spirited attempts to disenfranchise wholesale communities. Everyone should be grateful that voters elected more progressive candidates to the US House and Senate and that there are fewer Blue Dogs than the last Congress. And most importantly, I'm grateful that in the next four years, any Supreme Court vacancies will be filled by a Democratic president.
Here in Rhode Island, we should be grateful that voters saw through the spate of negative television advertising by Barry Hinckley, Michael Riley and Brendan Doherty, and their surrogates, and re-elected the most Liberal federal delegation in the country. I'm thankful for the coalition built to send a more progressive group to the State House this session. The ground game of progressive groups made the difference this election cycle, showed the opposition how it's done and left a blueprint for how to discard less progressive elements within a party that might just let the tent get a little too big, allowing Republicans to masquerade as Democrats.
I'm thankful that Speaker Gordon Fox has made a commitment to come back to the left, already stating he's looking to push for marriage equality, that he'll reexamine Voter ID, and listen to average Rhode Islanders when they cry out for a more equitable tax burden for all citizens of the Ocean State.
Thankfully, Rhode Island voters realized that with interest rates at historic lows, it was time to invest in infrastructure improvements at Rhode Island College, The Rhode island Veterans' Home, Rhode island Housing and the Narragansett Bay Commission and that voters approved expansion at Twin River, protecting our greatest source of revenue at a time when Massachusetts is set to open casinos across our borders. And by doing so, create many jobs in the construction and entertainment industries.
And most importantly, I'm grateful to have two healthy and extremely intelligent sons who study hard and make a difference; and to have a job I love and colleagues who see the importance of sticking up for the working class and making this state and country a better place to live for average citizens.