The future of Rhode Island could be very simple…
Our goal could be to intentionally make our small state an expensive place to do business in, but make it worth every penny.
For every dollar in taxes paid, our citizens would reap benefits. The purpose of commerce is to support the people, not the reverse.
How could this come about?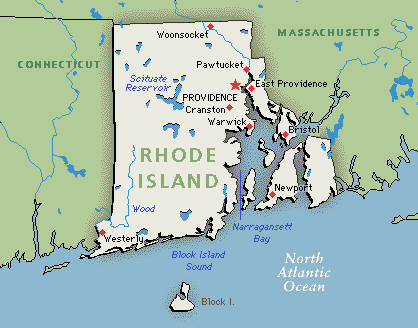 It begins with the governor, speaker and senate president declaring that no longer will our state subsidize and pander to business.
Instead, we will insist that corporations, like citizens, contribute to the well being of our communities.
No longer will we bribe businesses with cash and tax cuts. Our government will take its share and use it wisely.
Money will be spent on those things that Government can do well, when it is not gasping for cash: improve the roads, build statewide infrastructures, contribute to the education of its citizens, protect our environment, and provide for public safety.
Our polity cannot predict or gamble on the industries of the future. Likewise, we must not allow ourselves to be cowed into beggardom by greedy national and international corporations.
We are a small and lovely state in a prime location on the East Coast. We have the wealth of the sea at our doorstep. Because of past failures, we are severely undervalued, yet those of us who have lived here for a long time know that this truly is a marvelous place, a home to live in for an entire life.
Of course there are problems in our body politic. No human system is perfect, but it is insane to funnel millions from taxpayers into for-profit businesses, or to cut taxes for large corporations to "encourage growth" or "attract jobs". The wealthy have learned that the threat of scarcity prods politicians to fork over money from citizens. Failures are rarely blamed on the businesses, which have banked their gold, but on the politicians.
Rhode Island will never thrive if we depend on companies that require payoffs and "incentives." It is illegal for a United States citizen to pay bribes in other countries, but here in Rhode Island campaign contributions and bills that grease a bottom line are considered legal and even necessary.
It is no longer acceptable.
The spigot from gambling is about to thin as more casinos open nearby. We cannot afford to give a single dollar to underwrite someone else's profit margin. Our government is notoriously bad at picking "winners."
We must begin tooting our horn, not in our own backyard, but around the world. We have natural beauty, localized industry, centers of higher education, a diverse population, and restaurants and arts that are world-class. No more government handouts for businesses. No more racing to the bottom to underbid our wealthy neighbors.
We will point to our resources: citizens who are eager for work, a coastline that inspires, deep water ports, real estate that is reasonably priced, and a long history of innovation in design, education, manufacturing and reinvention.
We will loudly disavow the efforts of the one percent to leach off the work of the average citizen, while simultaneously nullifying the powers of government to improve the common lot.
Our state can willingly offer companies an easier path to regulation and licensing, modification to roads, worker-training schemes in community colleges. We can rebuild our urban schools so that companies can feel comfortable knowing that their workers can accept reasonable wages and send their children to public schools.
We can acknowledge the shifts that climate change and global warming are likely to bring, and plan future building and growth carefully.
These changes will not see a quick stampede of business toward our shores.
Given our history of corruption, it will take time for them to believe. During that time, our government will have no choice but to learn to do more with less, to increase efficiency and eliminate redundancy and waste. We must continue to protect those who have little, and resist the idea that poverty is sin and an inescapable trap. We must teach our children for their benefit, not for the profit of an increasingly corporate education industry. We can encourage our existing small businesses to grow with confidence knowing that they're getting the same fair treatment as the giants.
We only need to stop begging and bribing and change our philosophy.
Our new slogan could simply be, "Rhode Island: you want to be here."
Now we must work to make it so.
©2015 by Mark Binder
393 Morris Avenue
Providence, RI 02906
(401) 272-8707
mark@markbinder.com
Rhode Island: you want to be here

,