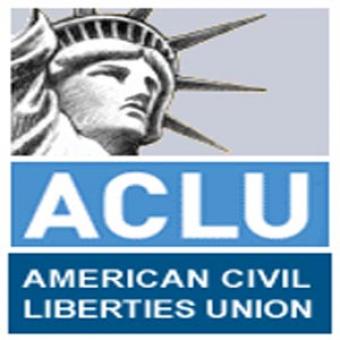 The ACLU of RI has filed a federal civil rights complaint against the Rhode Island Division of Motor Vehicles (DMV) on behalf of a recent Italian immigrant whom the DMV has barred from taking the written driver's license exam in any language other than English, Spanish or Portuguese. The complaint, filed with the Civil Rights Division of the U.S. Department of Justice (DOJ), charges the DMV with violating a law that requires agencies receiving federal funding to provide meaningful access to programs and services for individuals with limited English proficiency (LEP).
Danilo Saccoccio, an Italian national who received his green card in November, is married to an American citizen and has two children who are also American citizens. When he sought to turn in his Italian driver's license for a Rhode Island one, he was advised he was entitled to no language accommodations to take the test even though it is offered in two languages other than English. Although he has attended ESL classes for a short period of time since he has been here, and plans to attend more such classes when work and family duties allow it, Mr. Saccoccio speaks very limited English. Mr. Saccoccio avoids driving as much as possible, including to ESL classes, because he fears being stopped with only his Italian license.
Title VI of the Civil Rights Act of 1964 requires agencies receiving federal funding to provide individuals with limited English proficiency meaningful access to agency programs and services. Federal regulations implementing Title VI specifically cite driver's license exams as a critical service subject to the law. However, the DMV has claimed it has no obligation to accommodate the LEP population beyond what it has already done for the Spanish and Portuguese population, and has refused to offer any sort of accommodation through oral interpretation or translation services for Italian-speaking LEP persons.
In the 15-page complaint filed with the DOJ, ACLU volunteer attorney Jennifer Doucleff notes that, according to Census data, the current Italian-speaking LEP population ranks as the fourth most populous in the state, amounting to 2,470 persons, and that there are more than 20,000 other LEP persons who would not be able to obtain a driver's license under the DMV's policy.  The ACLU complaint concludes:
"[The DMV's] insistence that the DOJ Guidance does not apply to the situation of an LEP resident seeking to attain meaningful access to this vital service or to other aspects of the drivers' license program, raises serious doubts as to compliance with its Title VI obligations with regard to its other programs and services, as well as its obligations to members of other language LEP populations in Rhode Island."
The complaint calls on DOJ to step in and order the DMV comply with federal law and provide Mr. Saccoccio and others like him meaningful access to the agency's services. Over the years, the ACLU has filed similar language access complaints against the Department of Human Services and the state Judiciary, leading to improved LEP access at those agencies.
ACLU of RI volunteer attorney Doucleff said today: "The DMV's blatant disregard for the federal guidelines established precisely to prevent it from discriminating against LEP individual raises red flags as to whether the agency can possibly be providing Rhode Island's growing LEP population with meaningful access to any of its programs and activities.  Moreover, the DMV's refusal to provide any level of accommodation to Mr. Saccoccio so that he may access the driver's licensing process is particularly alarming given that there are currently more than 20,000 LEP Rhode Islanders who, like Mr. Saccoccio, do not speak a language in which the driver's license exam is offered."
ACLU of RI executive director Steven Brown added: "DMV's refusal to comply with this critical anti-discrimination law is inexcusable. By already accommodating Spanish and Portuguese speakers in the exam process, the agency has recognized that LEP individuals have the right to a driver's license. It cannot shut the door on other residents just because they do not speak Spanish or Portuguese. We are hopeful that the Department of Justice will halt this inequity."
The complaint is available online at http://riaclu.org/images/uploads/Saccoccio_DOJ_Complaint.pdf
This post is based on an ACLU press release.
RI ACLU files complaint against DMV

,