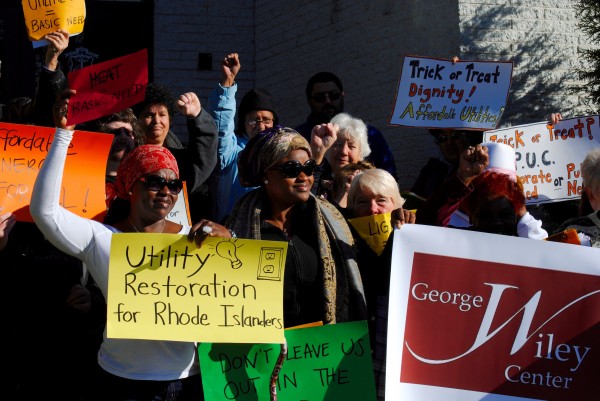 The Rhode Island Public Utilities Commission (RIPUC) today adopted "emergency regulations" designed to make it easier for those who have fallen behind on their payments to National Grid to restore power and heat to their homes. Margaret E Curran, chair of the board, lead fellow commissioners Paul J Roberti and Herbert F DeSimone Jr in an unanimous vote to allow people to get their power restored for a 15 percent payment of the total owed upfront plus the adoption of a regular payment plan. Currently that number can be 50 percent or higher.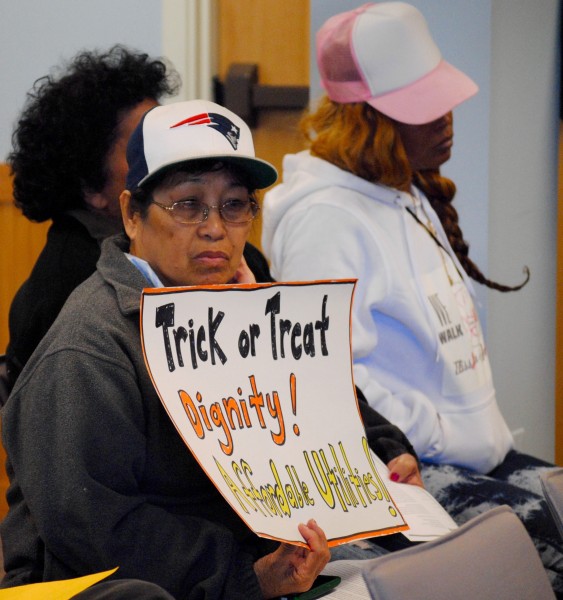 The George Wiley Center made the request on behalf of utility customers, as they have for the last seven years, but had requested the number be set at 10 percent. After some discussion, Curran arrived at 15 percent because in the past there was a tiered system that allowed for down payments of between 10 and 20 percent. Curran eliminated the tiers and came up with 15 percent as a compromise.
In the past it was routine to allow these emergency regulations to last for 3 months, but in the last two years this was shortened to thirty days. Curran suggested that the new thirty day mark is somehow "traditional," though one might argue that recent changes to a tradition are not themselves traditional. Given the shortened time, it's important, says George Wiley organizer Camilo Viveiros, to get the word out to families and individuals in need.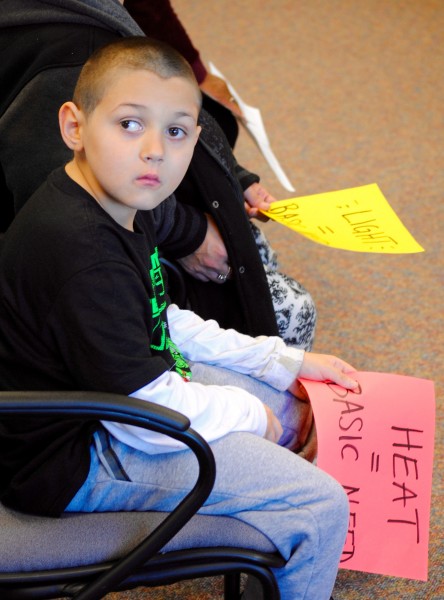 Over thirty people attended today's RIPUC meeting a good crowd considering the last minute change in date and time of the meeting. Had the board met when originally planned, people would be that much closer to having their power restored. Though the board's ruling came as a relief to many, to some it will have little effect. Anna told me that she has spent money she might have used to reinstate her gas heat to purchase electric space heaters. In order to have the money back on her debit card in time, she will have to return the space heaters today, wait for the money to be back on her card early next week, and make her payment then. This means that she and her children will be in a house with no heat all weekend.
Today's ruling has no effect on those affected by National Grid's policy of ignoring rules against shutting off power on the elderly and those suffering from illnesses. That lawsuit is still ongoing.
Further complicating this year's execution of emergency relief is Governor Gina Raimondo's executive order 15-07, which will have the impact of delaying this much needed emergency regulation. Under this order, rules adopted by the RIPUC need to be reviewed and signed off on by the Office of Regulatory Reform (ORR) prior to the effective date. Why the governor is mandating the adoption of bureaucratic practices that delay good policy is not yet clear. The governor's office has been asked for comment. The policy was supported by both Speaker of the House Nicholas Mattiello and Senate President Teresa Paiva-Weed.
Despite these difficulties, today's ruling is good news for many Rhode Islanders suffering from shut-offs due to financial constraints.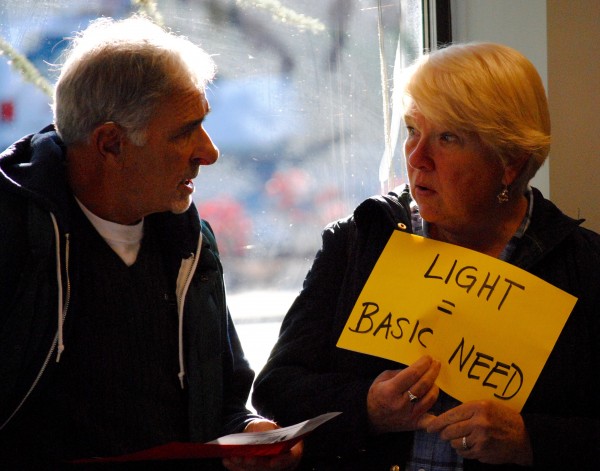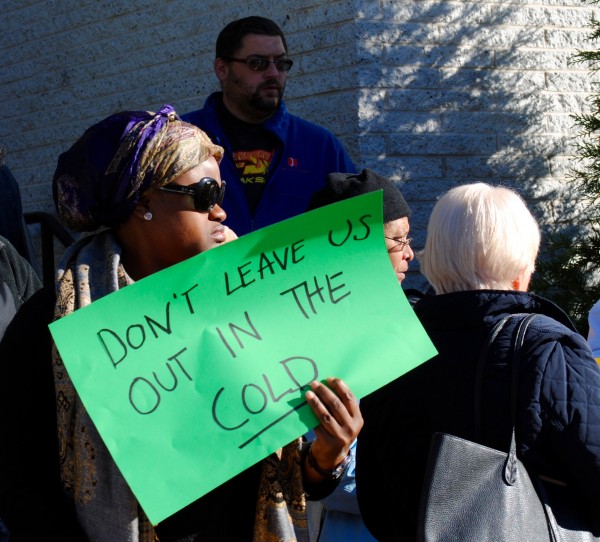 RIPUC adopts emergency regulations to help shut-off victims

,