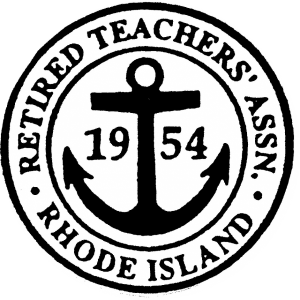 Secretary of State Nellie Gorbea described it as "the most progressive platform ever put forward by an American political party." Sen. Bernie Sanders said, "Our job now is to see that platform implemented by a Democratically controlled Senate [and] a Democratically controlled House." Yet one small detail might have Gov. Gina Raimondo nervous.
In between verbiage about public college and healthcare in the proposed Democratic Party platform is a small passage that deals directly with pensions.
Democrats believe it should be easier for Americans to save for retirement and prepare for unforeseen risks and expenses. We will defend the right of workers to collect their defined benefit pensions and make sure workers get priority and protection when pension plans are in distress. Democrats will also fight to protect the earned pension benefits of Americans in multi-employer pension plans. And we will fight against any attempt by Republicans in Congress or on Wall Street to roll back the Conflict of Interest Rule, which requires that retirement advisors put the best interests of their clients above their own financial gain.
In layman's terms, the Democratic Party publicly rebuked the exact kind of pension reform Raimondo pushed in Rhode Island.
Defined benefit pensions were the norm for Rhode Island public sector retirees until Raimondo introduced the concept of the "defined contribution" plan in her signature overhaul of the state pension system in 2011.
This is a strong rebuttal to the Raimondo-flavor of Democrats, fiscal conservatives that used to define John Chafee's version of Republican Party politics.
If you or someone you know is a pensioner, consider becoming an Associate member of Rhode Island Retired Teachers Association to support their efforts.
Donate Today to RIRTA!
And even if you are not involved with the fund, you still can donate to this group and help fund their efforts. Donations (checks preferred, made out to RIRTA- memo line LDF) can be mailed to PO Box 7631, Warwick, RI 02887 or sent via PayPal (see below).
The cancellation of pensioner COLAs was supposed to help the fund return the fund to solvency. But even with retirees having no retirement income, the fund has yet to reach 80 percent funding due to outrageous fees and continued mismanagement.
When Raimondo began her efforts, she held a series of public forums that hindered the ability of pensioners to vocalize their objections. This led to a great deal of heartache for those who had done honest work all their life and were given a muzzle and austerity policy in return for public sector service. But now it is plain that, in the long run, it is Raimondo who has just gotten silenced.
Does this open room for better fiscal management of the fund by Treasurer Seth Magaziner now? Will the pension fund have its solvency and security insured through divestment from high-risk, high-fee hedge funds and a dismally under-performing real estate portfolio? Following Raimondo's failure to deliver the Ocean State for Clinton in last spring's primary, could this be another nail in the coffin of a political career built on misrepresentation and misappropriation? Could this small item be the location of post-electoral grassroots mobilizing?
Only time will tell.
Democratic Party platform frowns on Raimondo-style pension cuts

,