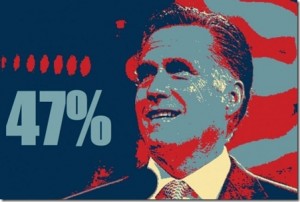 You probably listened with great interest in the debate Monday night when Mitt Romney complimented Rhode Island for running its innovative Medicaid program better than does the federal government. This may be true, and Rhode Island certainly deserves credit for its well-run, innovative Medicaid system.
But as it turns out the Romney/Ryan plan for Medicaid would be detrimental to Rhode Island's well-run, innovative Medicaid system.
According to an article in the Huffington Post today:
Republican presidential nominee Mitt Romney cited Arizona and Rhode Island as models for a redesigned Medicaid system that states control during his debate with President Barack Obama Monday. What Romney didn't say is that his own plan would slash funding for the program in those states along with the rest of the country.

…Romney supports a plan that would reduce federal Medicaid funding for states by 38 percent. Arizona and Rhode Island, like other states that have reformed Medicaid with federal approval, did so by tapping funding above what Romney's proposal would allow.
And an article in Politco today puts it this way:
The Romney Medicaid plan would cap the growth of the program's spending to the consumer price index plus 1 percent and essentially give states a lump sum to spend as they see fit. The Rhode Island and Arizona Medicaid programs, while enjoying more flexibility, are still backstopped by the federal government.

"We're really talking about two different things," said Judy Solomon of the left-leaning Center for Budget and Policy Priorities. "We're talking about a proposal for huge cuts for federal funding, versus states that have used [federal Medicaid] waivers to do things a little bit differently."

Rhode Island's 2009 Medicaid waiver has become a political football in health policy circles. Conservatives who'd like to see states completely take over the program are eager to point to Rhode Island as an example of a block grant that's working. Liberals argue the Rhode Island program doesn't count as a real block grant because it doesn't have the same fiscal constraints. They contend the GOP plan would slash Medicaid spending and cast millions off the program's rolls.

In the case of Rhode Island, the Global Waiver it obtained in 2009 wasn't intended to control costs, as a Lewin Group report commissioned by the state explained last December. "The Global Waiver is not a block grant meant to control costs but a demonstration aimed to improve health care quality built on the core foundation of shared state and federal costs," the report said. The feds still have oversight and approval powers for program spending.
Think Progress quotes the Congressional Budget Office's analysis of the plan:
A Congressional Budget Office analysis of Paul Ryan's proposal to block grant Medicaid found that if federal spending for Medicaid decreased, "states would face significant challenges in achieving sufficient cost savings through efficiencies to mitigate the loss of federal funding." As a result, enrollees could "face more limited access to care," higher out-of-pocket costs, and "providers could face more uncompensated care as beneficiaries lost coverage for certain benefits or lost coverage altogether."
It's great that Mitt Romney thinks more states should run their Medicaid system like we do, but it's not so great that if he were elected presidents he'd make it so our Medicaid system wouldn't run as well as it does.