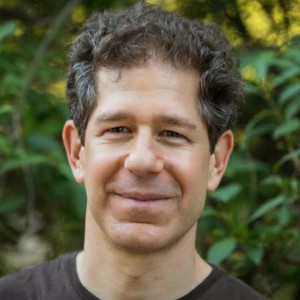 "The parking tax would be a great idea for downtown," was Providence City Councilor Seth Yurdin's "initial response" when I asked him about it at a recent Bicycle & Pedestrian Advisory Commission.
But he also said he'd need more information before knowing if it would be the right tool for Providence. He said he worries it might be regressive. Our conversation was informal. I didn't identify myself as a blogger/journalist, but I did introduce myself as, and was referenced several times during the meeting, as a transportation advocate.
Anything that would stop land-banking in Downcity is a good idea, Yurdin said. Land-banking is the process of demolishing buildings and using the vacant land as commercial parking lots in order to take advantage of the way the city's tax code works: a parking lot owner can claim their lot isn't worth much, while charging an arm and a leg to bring excess cars into the city.
Support from Yurdin is important because his ward covers the areas of the city that have the lion's share of commercial parking lots: Downcity and College Hill. A tax on commercial lots, either by revenue or per spot, would be the most likely form that a parking tax would take.
Yurdin said he had "equity concerns" about extending a parking tax beyond downtown, although I think we should push him on the City Council to allow lots located in College Hill to be taxed as well. I feel strongly that colleges shouldn't get a special status for their parking lots. (For the record, taxing parking is not regressive, although the federal parking tax benefit–essentially the opposite of a parking tax–is). Splitting the difference with Yurdin and taxing only wealthy areas of the city would be fine with me, though, especially since those roughly correspond to the most transit-served job centers in the state.
Yurdin wondered aloud whether a tax rebate on property taxes would actually lead to more affordable housing in the city ("What landlord have you ever heard of who gives you a break on your rent because his taxes go down?" –Touché, Mr. Yurdin). This has had me thinking pretty hard for a response. Charging a higher tax on rental properties indisputably leads those properties to be less plentiful and more expensive than they might otherwise be, but correcting the supply issues caused by bad city policies would take time. Who's to say one's landlord isn't happy to pass on extra taxes when they come his way, but doesn't care to do the reverse? It's a quandary. In the long-term, removing exclusionary zoning would tend to put landlords in competition, but we should want tenants to get their money now.
A conversation should be had about how to split revenues in a way that is fair and actually results in tenants getting a fair share. One proposal worth exploring would be to have the city cut a check to tenants directly, rather than having their landlord serve as an intermediary. I haven't researched how easily that could actually be administered, though. Another option would be to cut the tenants' tax, but focus initial returns as a credit towards building repairs that can't just spent away. I like the idea of lowering property taxes because I value infill and affordable housing as priorities, and because I think these goals elegantly replace tax base just as quickly as the city loses parking revenue, but I've also discussed the idea of trading a parking tax for part of the city's car excise tax, and debatably that could be bargained over to achieve equity goals as well.
Seeing the city tackle either the quality or cost of housing would great.
More on A Parking Tax for Providence.