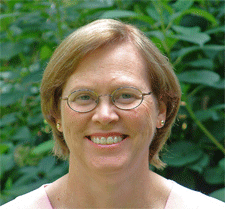 One of the less enjoyable aspects of covering the plight of sex workers is walking into the difficult area wherein the so-called "rescue industry" uses legitimate issues like child abuse and human trafficking as a cover for the harassment of consenting adults engaging in sexual activity in exchange for money. In discussing the behavior of one such individual, we hope to give better nuance to this discussion.
The University of Rhode Island's Dr. Donna Hughes, currently a member of the Rhode Island Interagency Task Force on Trafficking in Persons and a major lobbyist for the recriminalization of indoor prostitution in Rhode Island, who wrote in the Journal that strip club owners who allow private booths and sex acts on their premises should be prosecuted as felons in the same way human traffickers are, is one such rescue industry figure. Dr. Hughes and immigration attorney Melanie Shapiro have a long history of sex industry prohibition activism that has some eerie parallels with sodomy law efforts of the last century or today's anti-abortion crusaders. For example, Dr. Hughes was a major participant in the 2010 effort against the opening of The Center for Sexual Pleasure and Health in Pawtucket. Tara Hurley, director of the documentary HAPPY ENDINGS?, said on her blog:
Donna Hughes is the perfect example of radicalism, taking over groups and media with scare tactics and propaganda. As the force behind the "close the prostitution loophole" drive, she bullied women out of Rhode Island Coalition Against Human Trafficking, falsely promoted the idea that the Senate did not pass an anti prostitution law (and they did as Senator Jabour and Senator McCaffery stated), she has attacked the 50 academics that support keeping indoor prostitution decriminalized, and she even attacked the women in the massage parlors (these are the women she is trying to help).
Hughes is not simply a misguided academic whose degree in Animal Science and Genetics makes her woefully under-trained for her job, she is in reality a right wing ideologue who has previously contributed to academic consultations held by the Witherspoon Institute, a think tank that has created publications with titles like The Social Costs of Pornography and Embryo: A Defense of Human Life while posting articles with titles like Europe, Multiculturalism, and Nihilism by Luca Volontè. She has also previously submitted articles to National Review, the right wing tabloid whose founder, the late William F. Buckley, Jr., wrote in 1957 about African American voters being blocked from franchise "the White community is so entitled because, for the time being, it is the advanced race." And this lady is funded by tax payers to teach students about Women's Studies?
Bella Robinson, who has publicly rebuked Dr. Hughes, has been adamant that the plight of sex workers is a First Amendment issue because it attacks people for exercising their right to freely associate with sex workers. In 2009, Dr. Ronald Weitzer of George Washington University's Sociology Department wrote in an editorial to the Journal:
In a Letter to the Editor of the Providence Journal on June 24, Donna Hughes called the opposition to the Rhode Island bill a "carnival" and made allegations that many would consider unprofessional and embarrassing for a university professor. This is not the first time that Donna Hughes has engaged in character assassination in an attempt to challenge positions that contradict her own. Now, in this Letter, she attacks state legislators, Spread Magazine, and women who work in the sex industry. Like others who share Hughes' prohibitionist views, Hughes is only willing to give credence to sex workers when they seem to agree with her, and when they don't she has consistently either downplayed their views or claimed that they are the tools of pimps and traffickers.
Such behavior only helps those who commit actual crimes. If the police are preoccupied running around keeping tabs on whether adults are having sex, they are prevented from paying attention to actual criminals. It also encourages trends that are overwhelmingly shown to target the poor and people of color while failing to adequately target the rich and powerful. If you would like to see what real anti-trafficking work looks like, check out the video below of Rachel West, Bella Robinson, and other activists up in New Hampshire several days ago speaking about their bill to decriminalize sex work, HB-1614.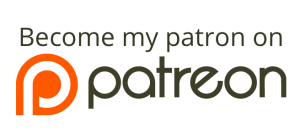 Donna Hughes, URI professor of sex worker demonization

,