The FANG (Fighting Against Natural Gas) activists who locked themselves to Spectra construction equipment in September to call attention to the methane pipeline expansion project in Burrillville are facing a $30,000 restitution payment.
Nick Katkevich of Rhode Island, Keith Clougherty of Massachusetts and Matt Smith of New Jersey were handed an itemized bill by Spectra's lawyers that supposedly covers the construction time lost as police and fire crews attempted to unlock the protesters. Ultimately the protesters unlocked themselves, and there are no reports of any damage done to any equipment.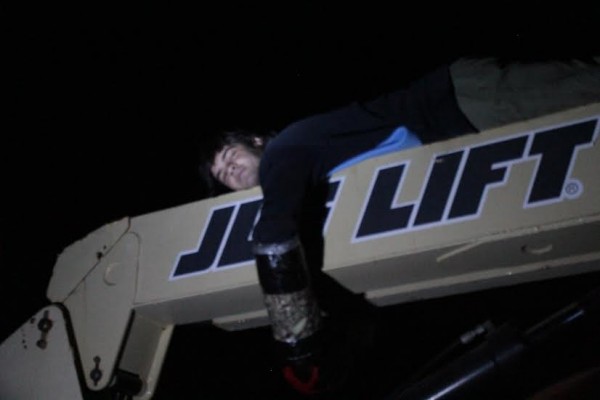 "Spectra hired  a contractor to perform some work," said Oleg Nikolyszyn, the Burrillville town solicitor, in a phone interview. He was prosecuting the case until yesterday, when the defendants requested a jury trial in Superior Court.
"The contractor bills Spectra for the time they have certain equipment and men" on site, he explained. "As you can imagine they charge a ton of money by the hour, and the machines have to be there to do the job. If they could have been utilized somewhere else they could have been generating income for the contractor, but the contractor was required to be on site. So all this money for the contractor was billed to Spectra, and Spectra's out of pocket for a lot of money."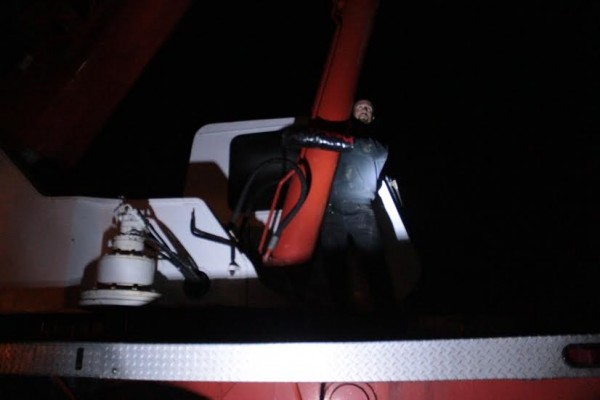 Katkevich, one of the defendants, said the district court judge was considering making the payment of restitution a condition of whatever deal is worked out. If applied, that would differ from the judge's decision in the district court case of Sherrie Andre, who delayed construction with a tree sit earlier in the summer. The judge in that case refused to make payment of restitution a condition for settling the case and told Spectra that they should pursue any lost monies in civil court.
So far that hasn't happened in this most recent case.
Solicitor Nikolyszyn said that in Superior Court, "Spectra will be asking a judge to order restitution, to make Spectra whole, for what these three individuals did. That's up to the judge as to what to do. That's who will order restitution and if so, how much."
"It's out of my hands as of yesterday," said Nikolyszyn, "So the future of what happens in this case will be up to the Superior Court judge. Those cases in Superior Court are prosecuted by the Attorney General's department."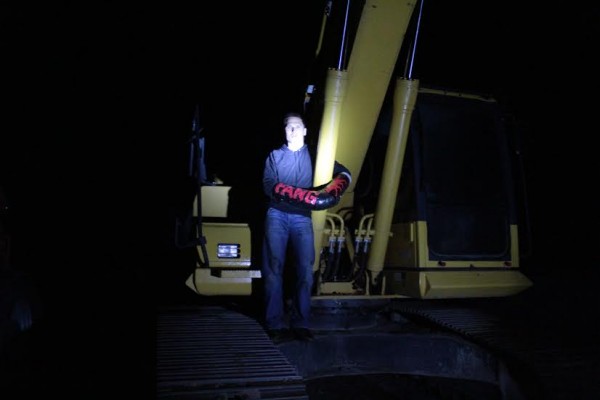 According to Katkevich, the activists are ready to take the case to trial in Superior Court and are preparing to make a "necessity defense." This defense allows a person "to act in a criminal manner when an emergency situation, not of the person's own creation compels the person to act in a criminal manner to avoid greater harm from occurring."
The emergency situation, the defendants will argue, is climate change. The first successful use of the necessity defense for climate-related civil disobedience was in September of last year when Massachusetts District Attorney Sam Sutter dropped charges against climate activists Jay O'Hara and Ken Ward when they used their lobster boat to block a coal delivery to the Brayton Point Power Plant in Fall River. Solicitor Nikolyszyn says that the necessity defense was never brought up to him.
Defendant Keith Clougherty said a multinational corporation charging restitution is "an intimidation tactic used against grassroots organizations. If Spectra wants money they have the means to do a civil suit, and restitution is for those people who don't have the means to go through with a civil suit. I think its ridiculous that Spectra can even use something like restitution through the legal system to punish us."
Clougherty went on to say,
I think there's a real conversation to be had around what restitution means. If we're paying Spectra restitution because they're the "victim" then I feel there's a much larger conversation to be had around companies like Spectra having to pay restitution for years of damage and poison to communities that they operate in.

There are long standing health effects of the compressor station, their pipelines have leaked, and while they have been fined significantly in the past for specific violations, I think Spectra should be paying restitution for the damage they've been doing on the order of millions of dollars in health and property damage.

I think not just Spectra but all fossil fuel companies should have to pay really significant restitution to the communities all over the world that are facing the catastrophe of climate change right now.

I'm sure people are working on these kind of theories out there, I haven't encountered them yet, but I think that's something we really need to start talking about.
People interested in contributing to the defense fund can follow this link.
Spectra bills activists $30,000 for Burrillville pipeline project delays

,