It doesn't appear as if the Republicans involved in the cyber-smear campaign against Rep. Scott Guthrie have committed a crime when they made a fake Facebook page to lampoon the Coventry Democrat. (Here's the applicable state law) But it doesn't seem like they took much effort to ensure the public would know that their gag was in fact a farce.
That's maybe worse than cyber-harassment. It's cyber-deception. According to the Providence Journal Attorney General Peter Kilmartin "has tried – and failed – to convince the General Assembly to pass legislation creating a new category of crime for 'online impersonation.'" According to this TIME post, such activity is against the law in nine states.
Worth noting, though, that Rhode Island holds our public school students to a higher standard than our public officials. Here's the applicable section from RIDE's 2012 cyber-bullying policy:
Forms of cyber‐bullying may include but are not limited to: a. The creation of a web page or blog in which the creator assumes the identity of another person; b. The knowing impersonation of another person as the author of posted content or messages; or c. The distribution by electronic means of a communication to more than one person or the posting of materials on an electronic medium that may be accessed by one or more persons, if the creation, impersonation, or distribution results in any of the conditions enumerated in clauses (a) to (e) of the definition of bullying.
So, to recap: not criminal but for reference we expect better conduct from children. And for those who will confuse this as a First Amendment issue, this isn't the issue: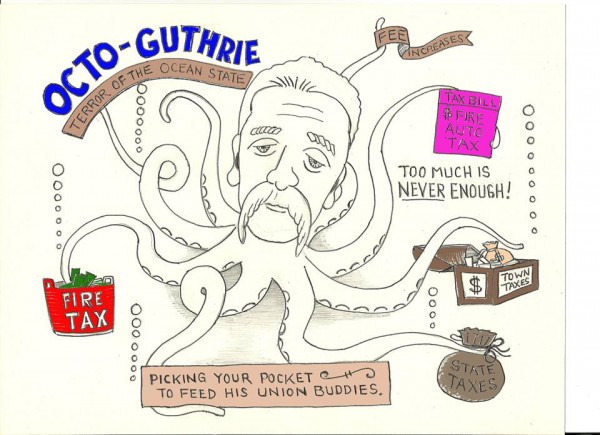 This is: