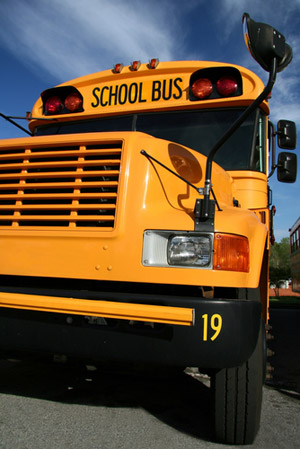 Rhode Island spent more than $5.4 million in 2014 on transportation and textbooks for students who attend private and parochial schools, according to the Department of Education.
"The textbook law has been in the books since the 19th century," said RIDE spokesman Elliot Krieger. "The transport law on books since the 1970s."
Governor Gina Raimondo's proposed budget calls for cuts to this public subsidy to private schools. The state paid $4,873,473 in transportation costs and $554,974 for textbooks in 2014 and Raimondo proposed cutting each expenditure in half.
"Some tough choices needed to be made," said spokeswoman Marie Aberger, and Raimondo instead proposed a "record investments in K-12 education; the full implementation of all-day kindergarten across the state; and funding for dual enrollment, last dollar scholarships, loan forgiveness and workforce development."
But it seems like legislative leaders will seek to have the private school funding put back into the budget.
Said House Speaker Mattiello, in a statement, "The tax-paying parents who make the choice to send their children to private schools are lessening the burden on municipalities because the cities and towns do not have to pay to educate these students. The least we can do for these parents is to provide textbooks and bus transportation when necessary. Without transportation, some parents would be unable to make the choice to send their children to private schools, and a greater burden would then be placed on municipalities to educate them."
Senate President Paiva Weed, who more often finds common ground with Raimondo than Mattiello, agrees with the speaker on this one.
"The Senate supports restoration of the funding for textbooks and transportation services for private schools. Parents of children in private schools pay their taxes just like other parents in the community," she said. "Collectively, their decision to send their children to private schools saves valuable public resources. For many years, the Senate has chosen to support the funding of transportation services and textbooks for private school students despite previous attempts to cut the funding."
Aberger, Raimondo's spokeswoman, seemed to understand that subsidizing private school education was sacrosanct to legislative leaders. "The Governor respects the legislative process and knows the General Assembly will make adjustments as her jobs budget moves forward," she said.
The Senate Finance Committee will discuss the issue at a hearing on Thursday.