Browse:
Home
/
AIDS Project Rhode Island
AIDS Project Rhode Island
By ACLU of RI on September 7, 2017
A recent report from the ACLU of RI found that more than 25 percent of RI public schools have no comprehensive policy in place to protect transgender and gender non-conforming students.
Posted in Civil Rights, Education, Featured, LGBTQ, Rhode Island, Youth | Tagged ACLU of Rhode Island, ACLU of RI, AIDS Project Rhode Island, Center for Sexual Pleasure and Health, Council of Elementary and Secondary Education, donald trump, GLAD, Planned Parenthood of Southern New England, Providence Youth Student Movement, PrYSM, Rhode Island Commission for Human Rights, Rhode Island Commission on Prejudice and Bias, Rhode Island Department of Education, Rhode Island State Council of Churches, Rhode Island Working Families, ride, Steven Brown | 4 Responses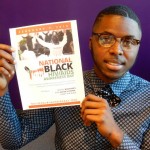 By AIDS Project RI on February 4, 2016
In observance of National Black HIV/AIDS Awareness Day on Sunday, February 7, AIDS Project Rhode Island is offering special hours for free, anonymous, rapid HIV testing.
Posted in Activism, Events, Featured, Health Care, News, Providence, Rhode Island | Tagged AIDS Project Rhode Island | Leave a response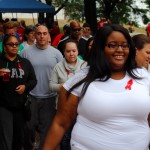 By Steve Ahlquist on September 14, 2015
This year's theme for AIDS Walk RI was "Keeping Hope Alive" and despite the reality of nearly 100 new cases of HIV being diagnosed in our state every year, there is hope that one day HIV will be eradicated.
Posted in Activism, Civil Rights, Featured, Health Care, History, LGBTQ, Photos, Video | Tagged AIDS Care Ocean State, AIDS Project Rhode Island, David Cicilline, jorge elorza, Nicole Alexander-Scott, Paul Fitzgerald, Philip Chan, PrEP, RI Department of Health, seth magaziner | Leave a response