Browse:
Home
/
Antonio Giarrusso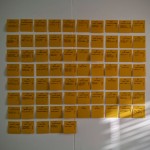 By Steve Ahlquist on July 1, 2016
These 34 lucky politicians won't have to go through the tedious process of walking their district and meeting their constituents, spend any of their campaign cash or run any kind of campaign at all. They are all effectively re-elected, and they all get to take the year off.
Posted in Elections, State House | Tagged Antonio Giarrusso, Charlene Lima, Daniel DaPonte, Gayle L. Goldin, K Joseph Shekarchi, Kathleen Decker, Mary Duffy Messier, Paul Jabour, Raymond A. Hull, Shelby Maldonado | 4 Responses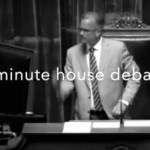 By Steve Ahlquist on January 28, 2016
In a mildly contentious House debate, Reps passed 2016-H 7051, legislation that would require the approval of a city or town council to establish or expand a charter school.
Featuring Rep. Antonio Giarrusso, Rep. Michael J. Marcello, Rep. Gregg Amore, Rep. John J. DeSimone, Rep. David A. Coughlin, Jr., Rep. Patricia A. Serpa (who introduced the legislation) and Rep. Patricia L. Morgan.
Posted in Class Warfare, Education, Featured, People, Rhode Island, State House, Video | Tagged 5 minute house debate, Antonio Giarrusso, charter schools, Gregg Amore, John J. DeSimone, Jr., Patricia A. Serpa | 1 Response
By Steve Ahlquist on July 14, 2015
The RI House of Representatives floor debate on the tipped minimum wage featuring Representatives Joseph Shekarchi, Doreen Costa, Patricia Morgan, Aaron Regunberg, Michael Chippendale, Antonio Giarrusso, Teresa Tanzi and John DeSimone.
Posted in Class Warfare, Corporate Greed, Featured, Labor, National News, News, Politics, Rhode Island, State House, Video | Tagged aaron regunberg, Antonio Giarrusso, Doreen Costa, John DeSimone, Joseph Shekarchi, Michael Chippendale, patricia morgan, Teresa Tanzi, tipped minimum wage | 2 Responses