Browse:
Home
/
Gayle L. Goldin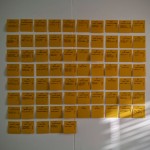 By Steve Ahlquist on July 1, 2016
These 34 lucky politicians won't have to go through the tedious process of walking their district and meeting their constituents, spend any of their campaign cash or run any kind of campaign at all. They are all effectively re-elected, and they all get to take the year off.
Posted in Elections, State House | Tagged Antonio Giarrusso, Charlene Lima, Daniel DaPonte, Gayle L. Goldin, K Joseph Shekarchi, Kathleen Decker, Mary Duffy Messier, Paul Jabour, Raymond A. Hull, Shelby Maldonado | 4 Responses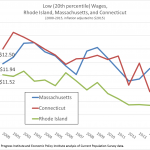 By Douglas Hall PhD on March 10, 2016
Research shows that coupling an EITC increase with an increase in the minimum wage has a greater impact on reducing poverty than either does on its own. This finding contradicts those who point to one approach as superior to the other in helping low-wage workers make ends meet. Both, together, have maximum beneficial impact.
Posted in Economics, Featured, News, Poverty, Rhode Island, State House | Tagged EITC, Gayle L. Goldin, Gina Raimondo, minimum wage, Scott Slater | 1 Response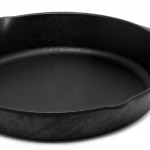 By Steve Ahlquist on January 8, 2016
In which we ask the age old question: Can hitting someone in the head with a frying pan make someone a Trump supporter?
Posted in Activism, Civil Rights, Class Warfare, Featured, Health Care, Media, National News, News, Politics, Religion, Rhode Island, State House, Video | Tagged donald trump, Gayle L. Goldin, Good Samaritan Act, John J. DeSimone, Juan Garcia, Licenses for All, Nicholas Mattiello, rhoda perry | 2 Responses