Browse:
Home
/
Lauren Carson
By Will Weatherly on June 27, 2018
As the deadline to run for elected office came and went Wednesday afternoon, there are more than a few political newcomers—many young, and many centered around social justice—that could constitute the makings of a progressive wave in Rhode Island. Governor Most notable might be the governor's race, where Matt Brown promises to give incumbent Governor […]
Posted in Congress, Elections, Events, Featured, National News, News, Politics | Tagged Aaron Regunburg, Anthony Giarrusso, Anthony Kennedy, Bridget Valverde, Carlos Cedeno, Cassandra Michael, Chris Blazejewski, Dan McKee, Dana Gee, David Cicilline, Dawn Euer, Donna Nesselbush, edith ajello, Elections, Ewa Dzwierzynski, gayle goldin, Gina Raimondo, Harold Metts, Holly Taylor Coolman, James Langevin, Jason Knight, Jeanine Calkin, Jessica De la Cruz, John Carnevale, John Pacheco, Jonathan Hernandez, josh miller, Justice Ameer Gaines, Justine Caldwell, Kat Kerwin, Kenneth Marshall, Laufton Ascencao, Lauren Carson, lauren niedel, Marcia Ranglin-Vassell, Mark Gee, Mark McKenney, Matt Brown, Matthew Perry, Melanie DuPont, Michael Earnheart, Moira Jayne Walsh, Nellie Gorbea, Nick Autiello, Pat Cortellessa, Pat Fontes, Paul Fogarty, Paul Jabour, Paul Roselli, primaries, Ramon Perez, Rep. Mike Chippendale, Salvatore Caiozzo, Sam Bell, Scott Slater, seth magaziner, Shelby Maldonado, Sheldon Whitehouse, Stephen Archambault, Teresa Tanzi, William Hunt Jr. | 5 Responses
By John McDaid on April 6, 2018
Six local legislators fielded questions from the public during a two-hour forum at the CCRI Newport auditorium Thursday morning. Hosted by executive director John Shea of the Aquidneck Island Planning Commission, the event featured questions submitted beforehand as well as a robust Q&A period. Senators Lou DiPalma (D-12), Jim Seveney (D-11), and Dawn Euer (D-13), […]
Posted in Featured, Newport, State House | Tagged Aquidneck Island, Dawn Euer, Deb Ruggiero, Ken Mendonca, Lauren Carson, Terri Cortvriend | Leave a response
By Ann S Gooding on July 13, 2017
Nearly 100 women from East Bay and across the state gathered Tuesday to map out next steps for the growing Rhode Island Democratic Women's Caucus; nearly a third of those present were first-time attendees.
Posted in Featured, News, Politics, Rhode Island, Women | Tagged Democratic National Committee, gayle goldin, grace diaz, Jakub Lis, Lauren Carson, Michelle Arias, Nellie Gorbea, Resistance Summer, Rhode Island Democratic Women's Caucus, Shelby Maldonado, T Kevin Olasanoye | 1 Response
By Steve Ahlquist on June 14, 2017
"We're talking about a piece of legislation that's going to ensure that our fundamental right to our own bodies is protected," said Kristina Fox, "If we don't have this, and Roe v Wade gets overturned, we know that women are going to suffer. Women will die. It's going to have a hugely negative impact on us… Our lives depend on it. I think that's something that could be a little bit more acknowledged."
Posted in Activism, Featured, Reproductive Rights, State House, Video | Tagged Camille Vella Wilkinson, Capri Catanzaro, donald trump, gayle goldin, grace diaz, Joseph Shekarchi, Kristina Fox, Lauren Carson, Reproductive Heath Care Act, RHCA, Rhode Island Democratic Party, Rhode Island Democratic Party Women's Caucus, Rhode Island Progressive Democrats, Rhode Island's Resistance Summer program, RIDP, Roe. v. Wade, Shelby Maldonado, Supreme Court, Tolulope Kevin Olasanoye, Tracy Ramos, Young Democrats of America | 2 Responses
By John McDaid on February 8, 2017
More than 70 women attended the standing-room-only kickoff of a brand new Women's Caucus at Rhode Island Democratic Party headquarters in Warwick last night. The 2-hour meeting brought together political leaders, activisists, educators, entrepreneurs, and a wide range of other professionals from 21 RI cities and towns to organize this new women's-issue-focused group within the […]
Posted in Featured, Women | Tagged Emerge RI, gayle goldin, June Speakman, Kate Monteiro, Lauren Carson, Nellie Gorbea, Women's Caucus | Leave a response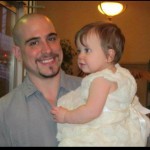 By William Deware on December 7, 2016
I think progressives need to resist Mattiello just like we need to resist Trump. We keep winning seats in primaries. We fight like holy hell to get in, and then once we get there we seem to waver. We can not waver.
Posted in Featured, Rhode Island, State House | Tagged aaron regunberg, art handy, Bernie Sanders, Carol Hagan McEntee, Christopher Blazejewski, David Cicilline. Donald Trump, Deborah Ruggiero, Edie Ajello, Elizabeth Warren, grace diaz, Gregg Amore, jan malik, Jay O'Grady, Jean-Phillippe Barros, Joe Shekarchi, Joseph Almeida, Joy Hearne, Kathy Fogarty, Katie Kazarian, Keith Ellison, Lauren Carson, Medicaid, Nicholas Mattiello, Shelby Maldonado, Steve Bannon, Teresa Tanzi | 7 Responses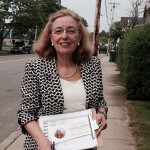 By Steve Ahlquist on June 28, 2016
Rep. Lauren Carson today announced she will seek re-election to the House of Representatives. Ms. Carson represents District 75, Newport. Representative Carson was first elected in 2014 and is completing her first term.
Posted in Elections, Featured, Women | Tagged Lauren Carson, Newport | Leave a response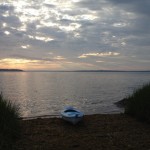 By Steve Ahlquist on May 12, 2016
Rep Lauren Carson's Special House Commission to Study Economic Risk Due to Flooding and Sea Level Rise issued its final report today, and has made several recommendations as to how Rhode Island can mitigate the effects of climate change.
Posted in Climate, Energy, Events, Featured, Infrastructure, News, Rhode Island, State House | Tagged Lauren Carson | 1 Response