Browse:
Home
/
Nature Conservancy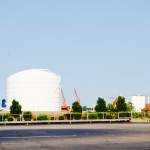 By Steve Ahlquist on August 15, 2017
"We've never staked out a position that we are against natural gas. We don't have a position that we are against natural gas," said Jonathan Stone, Executive Director of Save the Bay.
Posted in Climate, Energy, Environmental Racism, Featured | Tagged Allens Avenue, Boston Harbor, burrillville, CLF, Climate Action Rhode Island, Connecticut Pipeline, Conservation Law Foundation, crmc, Environmental Justice League of Rhode Island, Everett Massachusetts, ExxonMobile, FANG Collective, fields point, Fossil Free Rhode Island, Hess Terminal, Jonathan Stone, Manchester Street Power Station, Narragansett Bay, national grid, Nature Conservancy, Port of Providence, Providence River, Rhode Island Audubon Society, Rhode Island Coastal Resources Management Council, Rhode Island Sierra Club, Save The Bay, ScottsMiracle-Gro, Shell Oil, Sisters of Mercy Ecology, Washington Park | 2 Responses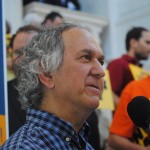 By Paul Roselli on December 19, 2016
I believe that many of you on the City Council and as residents question the value of selling water to a power plant. But you need to be heard and you need to ask questions. Why enter into an arrangement with an outside company when others have already rejected just such an arrangement?
Posted in Burrillville, Climate, Energy, Featured, Health Care, Infrastructure, News, Woonsocket | Tagged Audubon Society, Blackstone River, Blackstone River Watershed Council, Blackstone Valley National Heritage Corridor, Blackstone Valley Tourism Council, burrillville, Center for Disease Control, Charlestown, Clean Water Action, cumberland, EFSB, Energy Facility Siting Board, Environmental Council of Rhode Island, Friends of the Blackstone, Harrisville Water, Hopkinton, Invenergy, Lincoln, middletown, Nature Conservancy, North Smithfield, Pascoag Utility District, Resilient Rhode Island, Richmond, Save The Bay, Scituate, south kingstown, Thompson CT, tiverton, Woonsocket, Woonsocket City Council, Woonsocket's Utility District | 4 Responses