Browse:
Home
/
providence public schools
providence public schools
By Bob Plain on August 31, 2017
School meals will be free for every elementary school student in the Providence Public School District this year, according to a press release from PPSD. "Providence Public Schools are committed to creating educational environments that support health and wellness," said School Board member Robert Gondola, the chairman of the board's Health and Wellness Committee. "The […]
Posted in Education, Featured, Providence | Tagged CEP, Community Eligibility Provision, free lunch, lunch shaming, ppsd, Providence, providence public schools | Leave a response
By Steve Ahlquist on May 11, 2017
"I want to go to college, but low-income students like me have to rely on student loans that don't even cover the full price," said Jayleen Salcedo, a senior at Classical High School and a member of the Providence Student Union (PSU).
Posted in Activism, Education, Featured, Inequality, Photos, Poverty, Rhode Island, State House, Video, Women, Youth | Tagged AFT, arole Marshall, blackstone academy, Classical High School, Community College of Rhode Island, Gina Raimondo, Jayleen Salcedo, providence public schools, providence student union, psu, Quenby Hughes, Rhode Island College, Rhode Island Promise, Rhode Island State Council of Churches, Rhode Island State House, ric, RIC Adjuncts Union, RIC Professional Staff Association, RIC/AFT Faculty Union, university of rhode island, URI, Young Voices | Leave a response
By Bob Plain on February 20, 2017
Javier Montanez, the principal of Leviton Dual Language School in Providence, interrupts a second grade class with a message in English. He then walks down the hall and delivers a similar message to a fifth grade class in Spanish. Both classrooms know what Montanez said because this is how education is delivered at Leviton – […]
Posted in Education, Featured, Providence | Tagged dual language, Education, Homelessness, Javier Montanez, Leviton Dual Language School, Providence, providence public schools, pvd | 2 Responses
By Bob Plain on December 20, 2016
The state Council on Elementary and Secondary Education approved Achievement First's controversial 10-year expansion plan that will result in the multi-state charter school in being responsible for educating more than 10 percent of the Providence public school students. The vote was 5 to 3 with Colleen Callahan, Larry Purtill and Jo Eva Gaines opposing the […]
Posted in Education, Featured, Providence | Tagged Achievement First, charter school, Providence, providence public schools, ride | 4 Responses
By Tom Hoffman on December 16, 2016
As part of the ongoing debate regarding the proposed expansion of Jorge Elorza's Achievement First (AF) mayoral academies in Providence, one crucial question is the expansion's fiscal impact on the Providence Public School District (PPSD) and the City of Providence budget. In the 2016 legislative session, Rhode Island charter law was revised to require… …the council […]
Posted in Education, Featured | Tagged Achievement First, Education, Providence, providence public schools, ride | Leave a response
By Bob Plain on December 7, 2016
Supporters, many poor people of color, spoke passionately about justice and opportunity in Providence schools. Opponents, mostly well-employed white people, spoke about economies of scale and efforts to undermine public education. This was the scene last night as the state Council on Elementary and Secondary Education listened to public testimony on a proposed expansion to […]
Posted in Education, Featured, Providence | Tagged Achievement First, charter school, Education, elorza, Mark Santow, Providence, providence public schools, ride | 4 Responses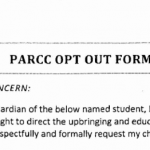 By Mark Binder on March 23, 2015
In an effort to stymie parents interested in opting their children out of PARCC, Providence Public Schools created a secret permission form. Not all schools even know about the form. There was confusion at the front offices of several schools. At one, I was told, the guidance department hadn't heard anything about an opt-out program. Another […]
Posted in Education, Featured | Tagged common core, PARCC, ppsd, providence public schools | 4 Responses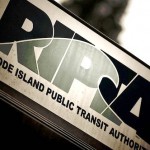 By Mark Binder on September 5, 2012
I've found a way for the Providence Public School System to save more than $400,000 annually in transportation costs. Every month, the School Department buys thousands of RIPTA bus passes, which it distributes to high school students from low income families or who live more than three miles from their school. In May of 2012, […]
Posted in Economics, Education, Providence, Transportation | Tagged providence public schools, Rhode Island, RIPTA | 9 Responses