Browse:
Home
/
RI Democratic Party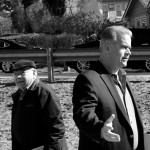 By Grant Metts on August 2, 2016
Why is our government so conservative? A big part of the problem is the structure of the state Democratic party and its cynical "endorsement" process…
Posted in Elections, Featured, Opinion, Politics, Rhode Island | Tagged linda finn, Nicholas Mattiello, RI Democratic Party | 3 Responses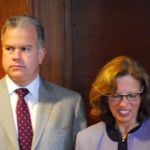 By Steve Ahlquist on June 21, 2016
Despite the NRA paying a record fine for making illegal campaign donations to Rhode Island politicians, to date, not one current office holder in the state has seen fit to return the money. The National Rifle Association (NRA) was fined by the RI Board of Elections for funneling illegal donations to RI politicians, including House […]
Posted in Elections, Featured, Gun Control, News, Politics, Rhode Island, State House | Tagged General Assembly, jan malik, Jason Knight, Joseph McNamara, M. Teresa Paiva-Weed, Michael McCaffrey, National Rifle Association, Nicholas Mattiello, NRA, Peter Kilmartin, Rhode Island Progressive Democrats of America, RI Board of Elections, RI Democratic Party, Sam Bell | 1 Response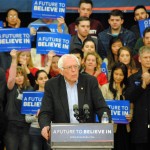 By RI Future on February 25, 2016
Bernie Sanders supporters gathered 3451 official signatures, Hillary Clinton supporters, backed by the RI Democratic Party, gathered only 1802. On the Republican side Trump supporters gathered 3110 signatures, followed by 2902 for Jeb Bush, who has already dropped out of the race.
Posted in Featured | Tagged Bernie Sanders, lauren niedel, RI Democratic Party | Leave a response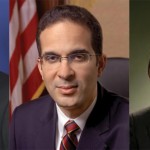 By Samuel G. Howard on November 14, 2013
In the last few years the General Assembly has passed legislation that slashed pensions, cut taxes on the wealthiest Rhode Islanders, recklessly combined the State's boards of education, and instituted a discriminatory and unnecessary Voter ID law. And, of course, all while under the auspices of the Democratic Party. It's no secret then, that progressives […]
Posted in Featured, Politics | Tagged 2014 elections, Angel Taveras, clay pell, Democratic Primary, Gina Raimondo, progressive, RI Democratic Party | 16 Responses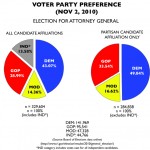 By Samuel G. Howard on August 1, 2013
The problem with the gubernatorial results is the massive amount of independent votes that have to be thrown out. Luckily, the AG race offers a more typically Rhode Island affair, though a large amount of independent votes are tossed, but only about equal to what the Moderate Party candidate earned. That Moderate candidate is the […]
Posted in Elections, Featured | Tagged 2010 Elections, RI Attorney General, RI Democratic Party, RI GOP, RI Moderate Party | Leave a response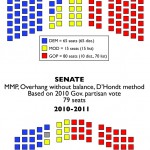 By Samuel G. Howard on July 30, 2013
Because of the problem with the districts, let's take a step back and look at the 2010 election again. The 2010 election is unique, because it features two statewide races with Moderate Party candidates. The first race, the gubernatorial election, is atypical. It features a well-known independent and a weak Democrat combined with this third […]
Posted in Elections, Featured | Tagged 2010 Elections, mixed-member proportional representation, RI Democratic Party, RI GOP, RI Moderate Party | Leave a response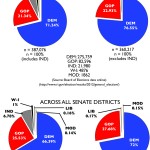 By Samuel G. Howard on July 26, 2013
Nationally, Barack Obama was campaigning for a second term. Democrats were convinced they would win, while Republicans were convinced they would win. While Rhode Island was a sure thing, the chance to vote for President increased turnout to historic proportions. This was bad news for the Republicans and Moderates in the General Assembly. Democratic voters […]
Posted in Elections, Featured | Tagged 2012 elections, mixed-member proportional representation, RI Democratic Party, RI GOP, RI Libertarian Party, RI Moderate Party | Leave a response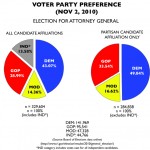 By Samuel G. Howard on July 24, 2013
President Obama's first term had devolved into the massive bungling of the Affordable Care Act. Republican intransigence in Washington combined with Obama's refusal to stake out positions for his healthcare reform left Democratic partisans confused and disheartened. Meanwhile, Republicans were rallying against any change, and they had fired themselves up into a new movement, the […]
Posted in Elections, Featured | Tagged 2010 Elections, mixed-member proportional representation, RI Democratic Party, RI GOP, RI Green Party, RI Moderate Party | Leave a response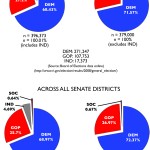 By Samuel G. Howard on July 23, 2013
The 2008 election promised more bad news for the Republicans. Their nominee for President, US Sen. John McCain of Arizona, wasn't particularly well-liked by his party's base. While attempting to shed his "maverick" image (while at the same time attempting to play it up), McCain stumbled badly by adding half-term Gov. Sarah Palin to the […]
Posted in Elections, Featured | Tagged mixed-member proportional representation, RI Democratic Party, RI GOP | 1 Response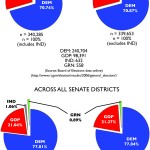 By Samuel G. Howard on July 22, 2013
Nationally, the Bush Administration's bungling of immigration reform and the ongoing failure to end the Iraq War (while the falsification of the cause for war was becoming apparent) had made the Republican Party toxic. At the same time, Howard Dean's chairmanship of the Democratic Party began institutionalizing data collection for the party via NGP VAN. […]
Posted in Elections | Tagged mixed-member proportional representation, RI Democratic Party, RI GOP, RI Green Party | Leave a response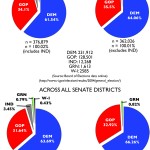 By Samuel G. Howard on July 19, 2013
Turnout was expected to be high in a presidential election year. The Iraq War, which had seen a nation toppled in less than a month, was entering a bloody phase. In April, the US Marines had been defeated at Fallujah, almost exactly a year after President Bush had declared "Mission Accomplished" aboard the USS Abraham […]
Posted in Elections, Featured | Tagged electoral reform, mixed-member proportional representation, RI Democratic Party, RI GOP | Leave a response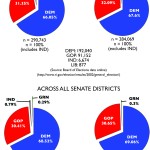 By Samuel G. Howard on July 18, 2013
2002 was a momentous year for Rhode Island politics. State Representative David Cicilline announced he would challenge Buddy Cianci for Mayor of Providence. The capital city was also seeing a coalition of left-wing voters working to elect a young Green Party candidate David Segal to the city council. The major battle was between liberal standard-bearer […]
Posted in Elections, Featured | Tagged electoral reform, mixed-member proportional representation, RI Democratic Party, RI GOP, RI Green Party, RI Libertarian Party | Leave a response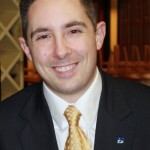 By Samuel G. Howard on November 28, 2012
The first time I ever voted in a general election, I was down in North Carolina. A few weeks before Election Day, I had lined up a friend to drive me to the polls (Greensboro, NC is a very car-centric city, and no friend to the public transportation user), but health reasons prevented me from […]
Posted in Elections, Featured | Tagged election reform, RI Democratic Party, Voting | 2 Responses